Scan with our application for additional information.
You can download our application from
Google Play
and
App Store
Manti
Evros, Greece in
Evros, Greece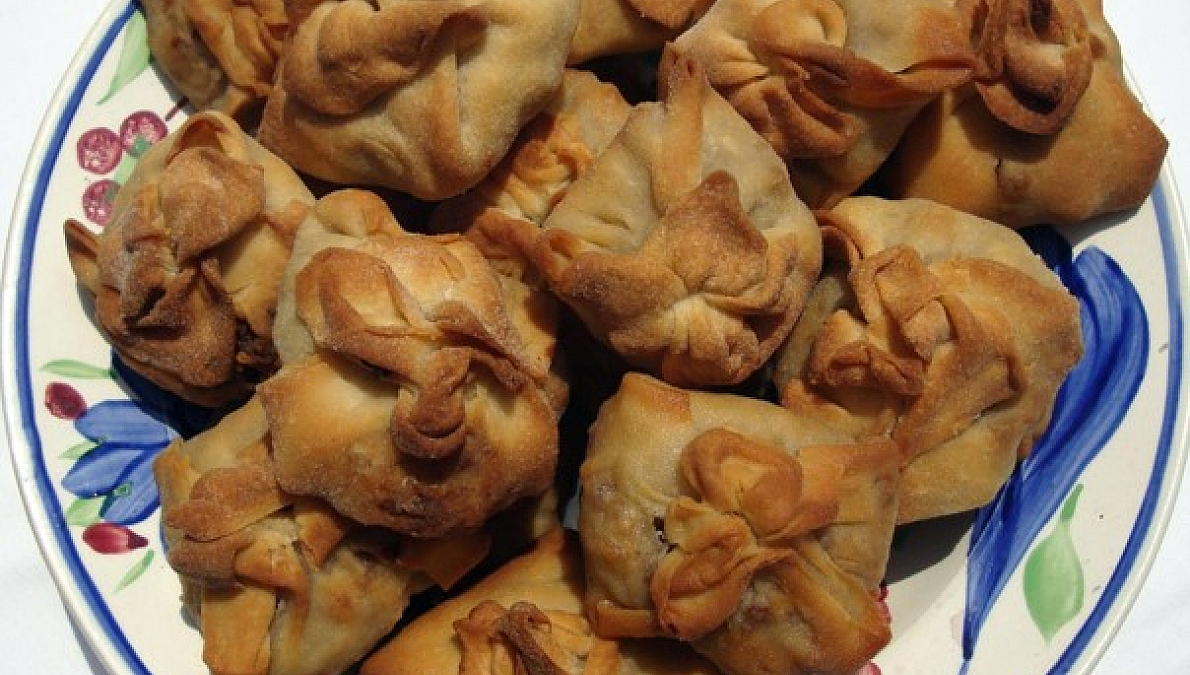 Ingredients:
½ kg of minced meat
1 Fresh onion grated
some salt
1 cup water
butter, oil
pepper,
parsley
1 sweet spoon of semolina
1 egg (we keep the yolk for smearing the muffin before going into the oven, with a little seed oil
EXECUTION
Boil the minced meat with onions, salt and water. When the liquids are over, pour the butter, lightly squeeze and then add the oil, pepper, and the rest after you have removed the pan from the heat.
Knead the flour with a little salt, oil and water. Open 2 sheets, not minutes. Cut each leaf into squares of about 10x10 cm. Put one tablespoon on each square, unite the four edges, push the openings together and flip it over and put it in the pan and so on. It will take about 60-70 minutes. When filled, blend with the yolk and olive oil and bake it at 200 degrees.
When it comes out of the oven, cover with 2 cups. teaspoon meat broth, cover them with another baking pan and after one hour turn them upside down.
---