Scan with our application for additional information.
You can download our application from
Google Play
and
App Store
Kormpanoudi
Evros, Greece in
Evros, Greece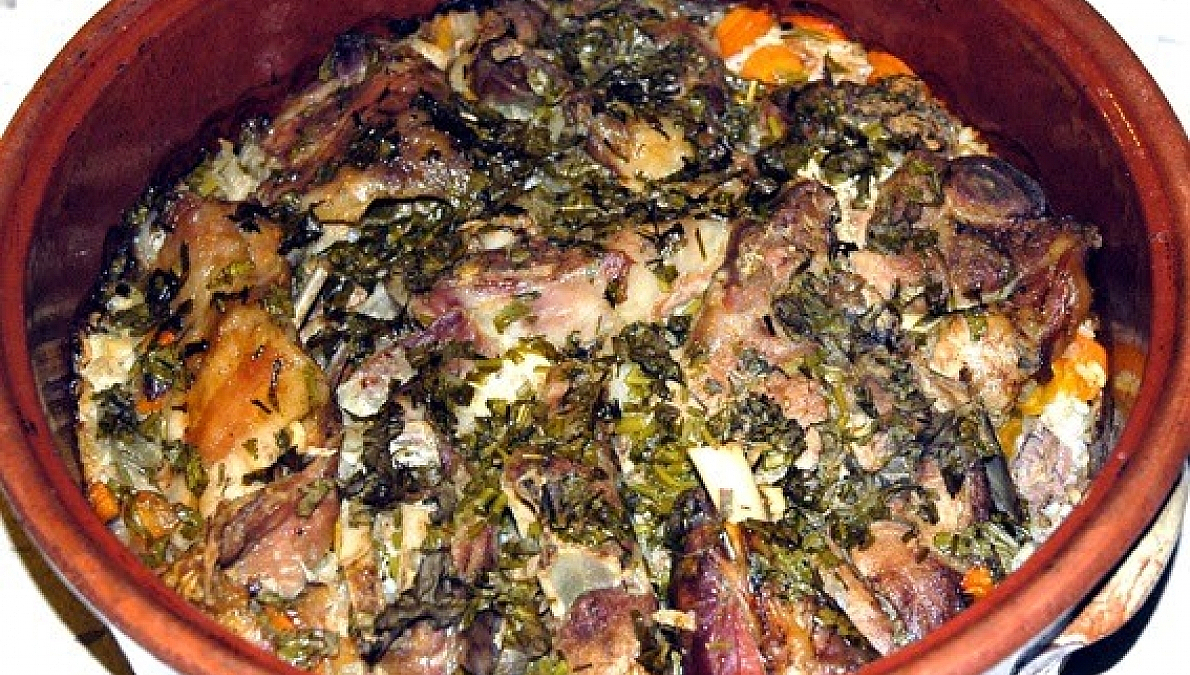 Ingredients:
1 stale bread
3 kg lamb
1 liver
1 cup. butter
3 onions
1 cup of mint
2-3 spinach roots
1 pinch of red pepper for the meat
1 pinch black pepper
1 pinch of mint
1 pinch of salt
1 pinch of sweet red pepper
2 liters of water
1 kg milk
EXECUTION
Slice the meat into pieces according to the portions we want, salt and pepper and place in a pan, pour the mint, butter and water and put in the oven.
Bake it at 180 degrees.
Cut bread into batches and put in the oven to bake a little. Wash the liver, scald it, cut it into pieces, sauté it and finally sprinkle with chopped spring onion, mint, spinach and pepper, stirring for a little longer.
Add the lukewarm milk and the juice left in the baking pan with the bits of bread.
Then take the roasted meat and place it over the lid upside down so that the roasted side is below. Cover with the bowl and put it back in the oven until lightly browned.
---