Scan with our application for additional information.
You can download our application from
Google Play
and
App Store
Vehtata Cherkva (The old church)
Topolovgrad in
Haskovo, Bulgaria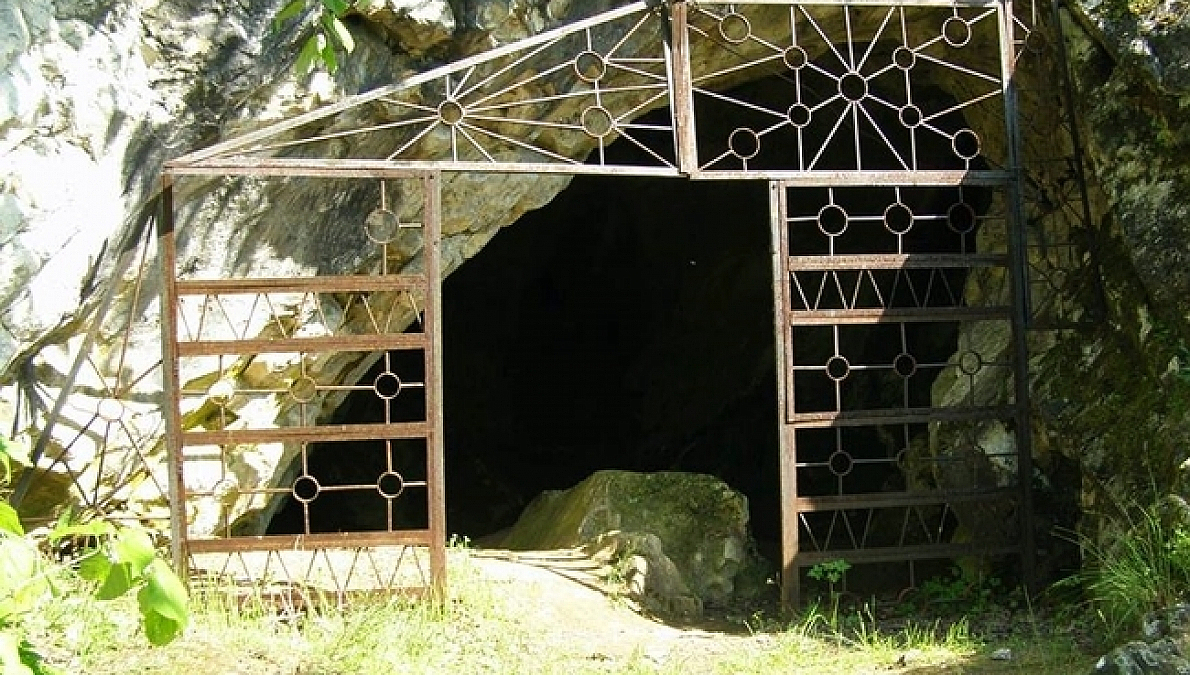 The old church is a cave of irregular shape and numerous hollows and niches on the walls and vaults that was used for a church in the 10th century. Its approximate dimensions are 8m x 6m. The church has not been shaped further, the natural configuration of the rocks has been preserved, almost all the niches and planes being written directly on the bare stone. Images of saints and, in some places, Greek inscriptions stand out in the vaults and tall niches. Unfortunately, as a result of penetrating water and erosion, many images and inscriptions barely appear, only a small part is better preserved. Among them are the three saints of one of the vaults. In the middle is located St. Parashkeva, and on the right is a young saint. These two images are most preserved in artistic terms. To the right of them, under a different gradient, there is an imitation of the Virgin Mary Oranta (the Soldier and the Protector). The icon of Arahangel Michael is located at the top of the cave at the entrance of the cave. All images are made with a brush, with earth ocher, in one tone, in some places denser and in places lighter and transparent (eg nibs around the heads). With careful viewing, other traces of images (just images, nowhere) can be found.
INTERESTING FACTS:
There are many different hypotheses about the history and fate of the Old Church. Perhaps the cave has been inhabited since ancient times, and also during the earliest Christianity, similar to the monastic cells of Aladzha Monastery. From the vaults of the Old Church there was water, which in the past was considered to be holy and healing. During the great holidays Spasovden, St. George, Trinity, St. Apostles Peter and Paul and others here come people from near and far to wash their sick bodies and receive healing.
---