Scan with our application for additional information.
You can download our application from
Google Play
and
App Store
Thracian Rock Niches - Hambarkaya, village of Gorno Pole
village of Gorno Pole in
Haskovo, Bulgaria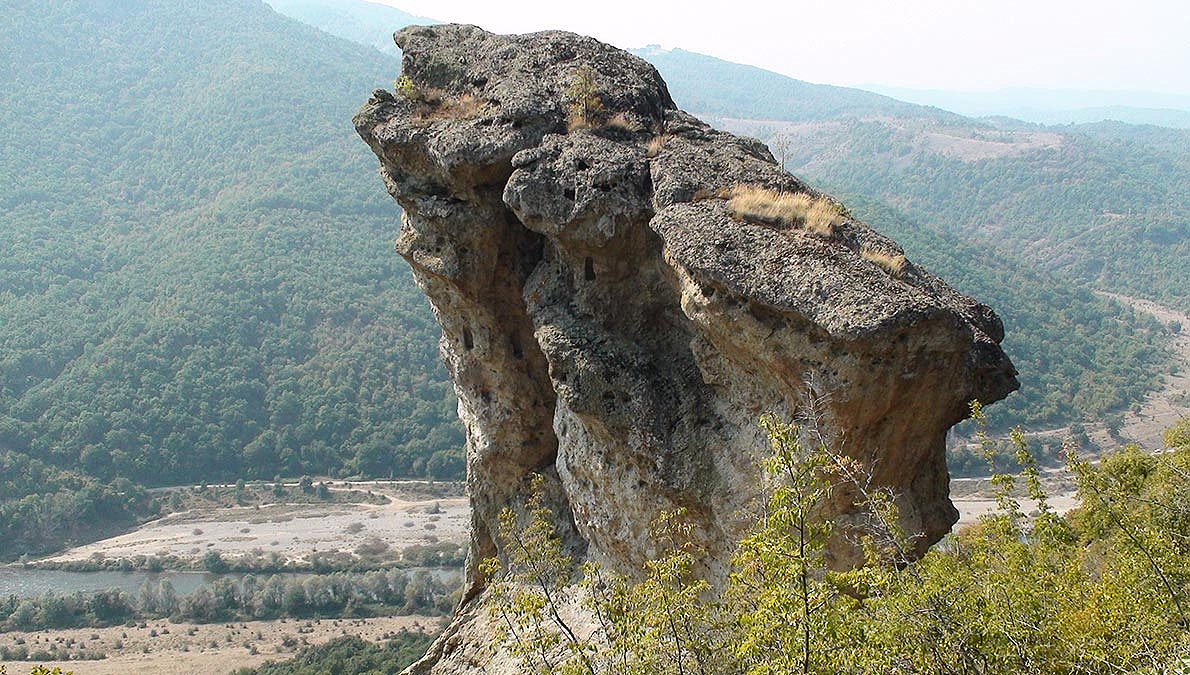 It is located within the boundaries of the protected area Chernata skala (The Black Rock). Unique ancient Thracian monuments of culture with trapezoidal shape, found only in the Eastern Rhodopes.
INTERESTING FACTS
Most cult trapezoidal niches occur in the valley of the Arda River (sometimes several hundred), but they also occur to the south and north of it, such as several places along the upper stream of the Harmanliyska River.
---