Scan with our application for additional information.
You can download our application from
Google Play
and
App Store
The Old Clock Tower, Haskovo
Haskovo in
Haskovo, Bulgaria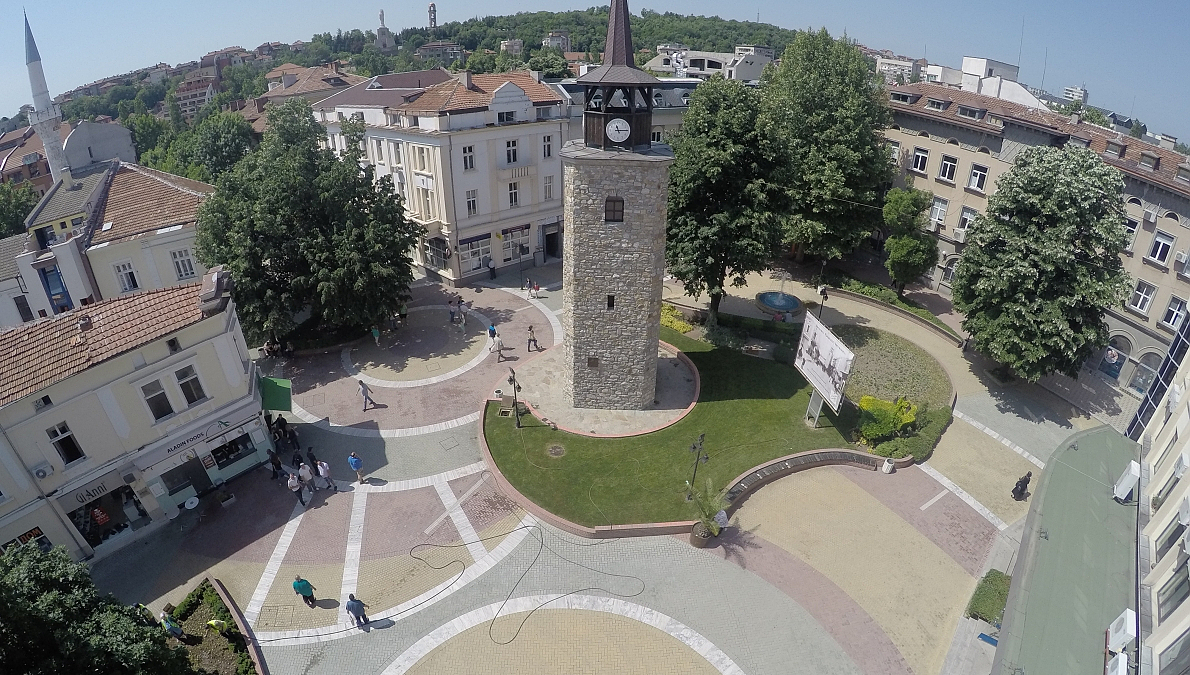 Haskovo's clock tower was built in the early 19th century as a symbol of the town and its economic upsurge. For some reason, in 1913, the town council adopted a decision to demolish it.
On September 8, 2012 the Haskovo municipal administration turned the first sod for the restoration of the old clock tower. A year later, again at the feast of the town - the Nativity of the Most Holy Mother of God, Haskovo regained one of its symbols.
The restored clock tower rises at a height of 23 metres and is made of dressed stones from Uzudzhovo. There are three dials and electronic equipment with GPS time adjustment placed on its top, as a chime strikes the hours gone by.
INTERESTING FACTS
An interesting fact is that the tower's bell was made in the Whitechapel foundry that manufactured the Big Ben bell, the Liberty Bell in Philadelphia, the bells of the London Olympics, and the bells for the jubilee of Queen Elizabeth II. The Whitechapel Bell Foundry (formally established in 1570) is listed in the Guinness Book of Records as the oldest in the United Kingdom.
The old clock tower of Haskovo has been restored entirely with donations.
---