Scan with our application for additional information.
You can download our application from
Google Play
and
App Store
Sakar Mountain
Topolovgrad municipality and Svilengrad municipality in
Haskovo, Bulgaria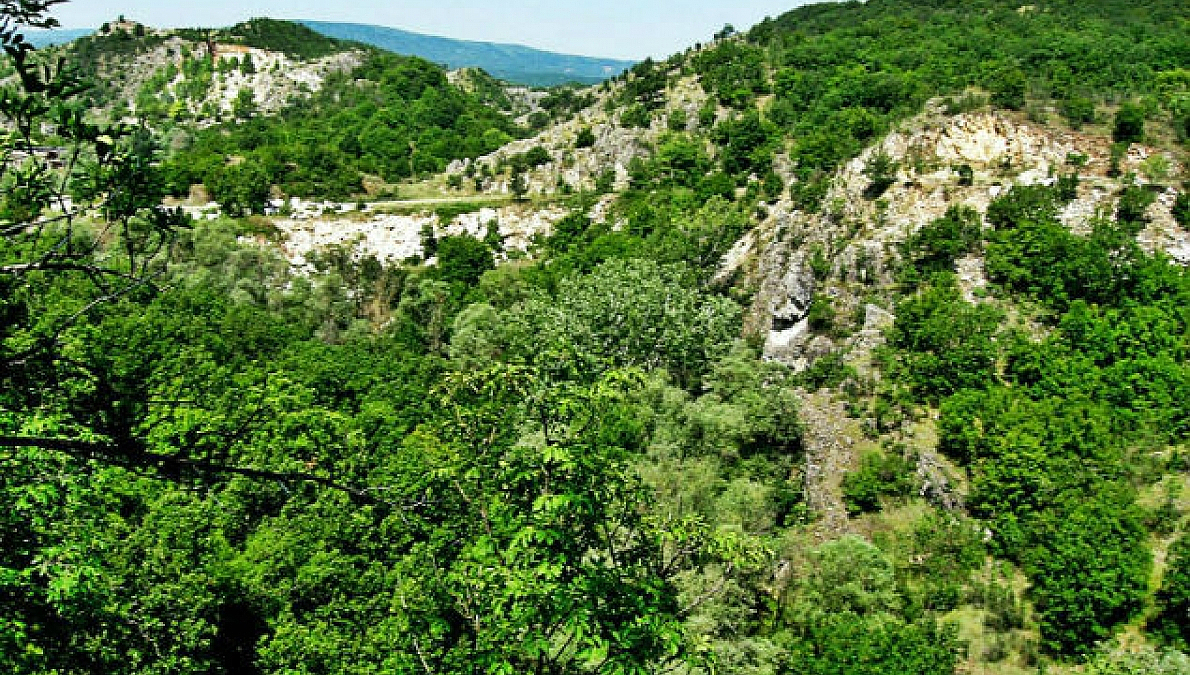 Bulgaria near the rivers Maritsa, Tundzha, Sokolitsa and Sazliyka. Its highest point is Mount Vishegrad. The road from Topolovgrad to Svilengrad goes through Sakar Mountain.
With its abundant flora and fauna, this mountain is of great interest for scientists and environmentalists. Here is the largest variety of raptors in Bulgaria that are threatened with extinction.
For many years, the area of ​​Sakar Mountain was closed for visitors because it lies at the Bulgarian-Turkish border. Tourist infrastructure is not well-developed but has a huge potential. Recently, hunting and fishing tourism has gained popularity. For this purpose, specially designed hunting lodges have been created, and for those wishing to learn to hunt, lodge keepers offer specialized training.
In terms of eco-tourism, Sakar Mountain boasts numerous eco-trails suitable for adventurous mountain trekking combined with an unparalleled scenery of pristine nature.
INTERESTING FACTS:
Apart from its tourist and natural features, the mountain is also distinguished by the fact that it keeps valuable traces of Bulgarian history. There are remains from the Thracian time until the Middle Ages - there are dozens of dolmens, sanctuaries and fortresses from different historical eras. Here is also the biggest landmark in the region of Sakar Mountain - the Holy Trinity Monastery near the village of Ustrem.
Sakar Mountain has much more to offer - there are 7 protected areas and 6 natural landmarks here, including a number of rock formations and sites of historical importance.
---