Scan with our application for additional information.
You can download our application from
Google Play
and
App Store
Saint Athanasius Church, village of Malko Gradishte
village of Malko Gradishte in
Haskovo, Bulgaria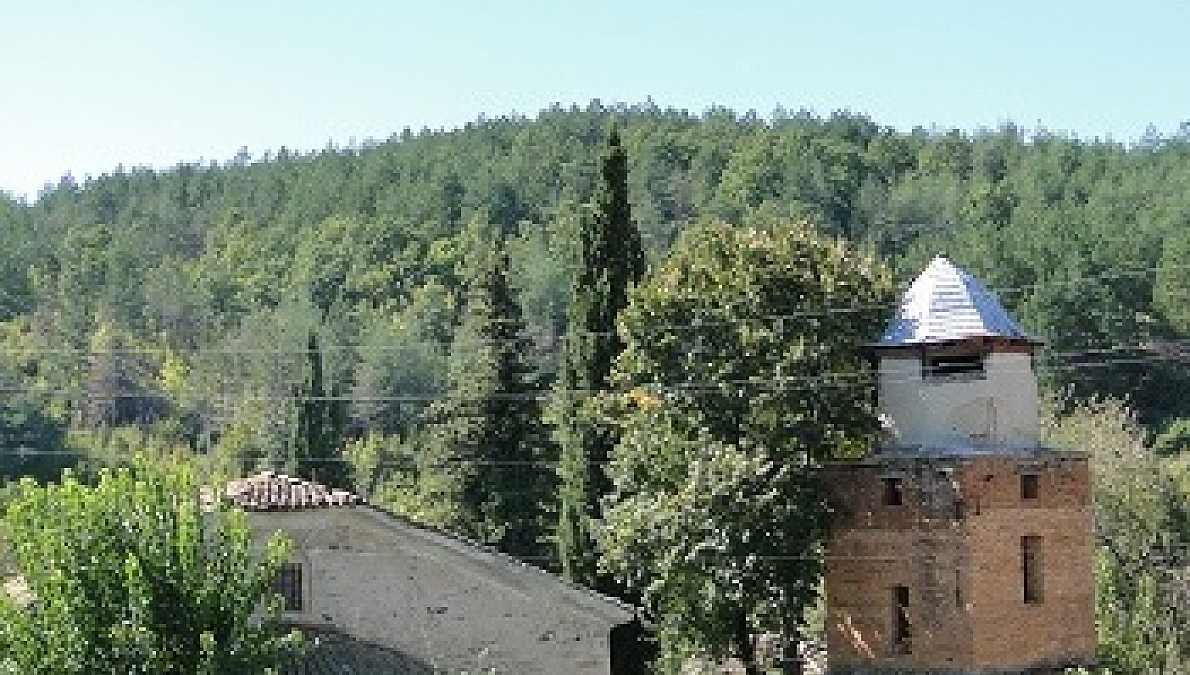 It is a three-nave church, with massive arches, and an open narthex from the west. Construction began in 1840 and it was consecrated on June 27, 1844. According to the inscription on the icon of the Holy Theotokos, the icons were painted in 1845. The eight sovereign and nineteen apostolic icons were painted in warm colours by a popular anonymous master. The image of Jesus Christ Pantocrator (Almighty) on canvas is laid in the highest point of the central vault. His name expresses the idea of ​​the unity of all "heavenly hosts" of the universe obeying the hierarchical principle. The Biblical prophetic books contain the phrase "Lord of War" or "All-Powerful," "Ruler of All". The word "hosts" means the sun, the moon, and the stars that make up the heavenly hosts. There was also a monastic school at the church, which was opened around 1862 and existed until 1883. At first, the teacher in the school was Father Atanasii from Kavakli (present-day Topolovgrad) as he used to teach the children in Greek. After 1864-1865, priest Filyu from Hebibchevo (present-day Lyubimets) taught the students in Church-Slavonic.
INTERESTING FACTS:
It is believed that the icon-painter was from Edirne. He made the iconostasis, which consists of wooden planks, it is coloured in green and has a coronation tier with a wood-carved crucifix and griffons.
---