Scan with our application for additional information.
You can download our application from
Google Play
and
App Store
Rock tomb, village of Gorno Pole
village of Gorno Pole in
Haskovo, Bulgaria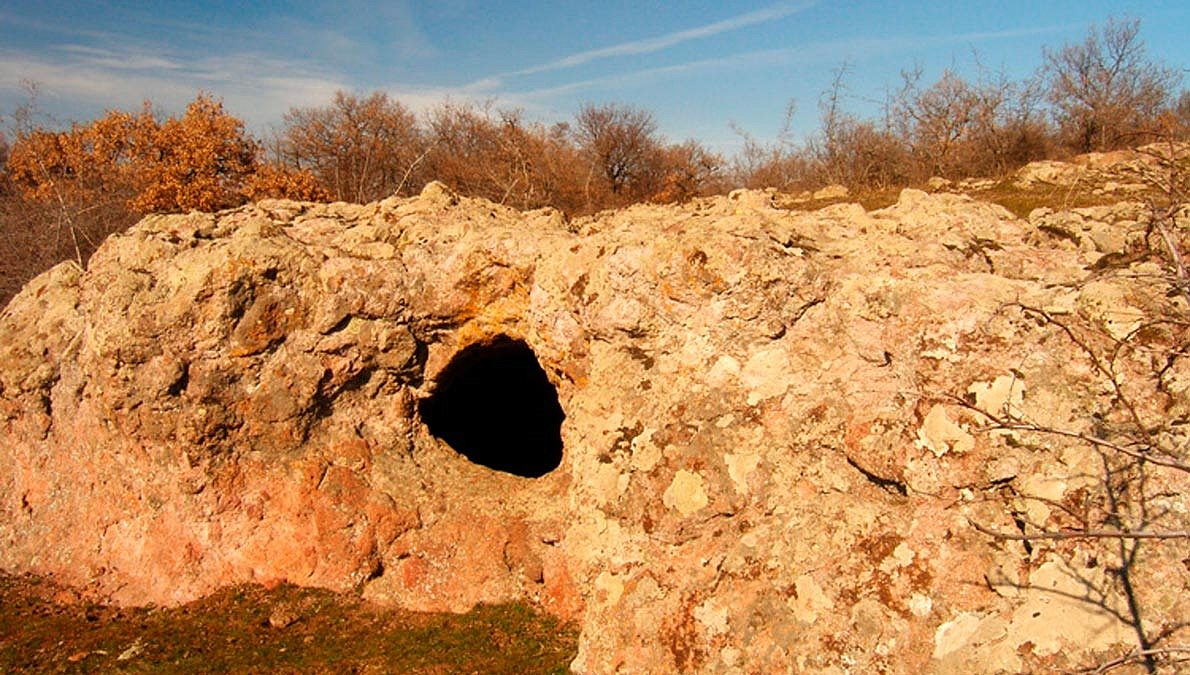 It is cut into an eroded rock at the foot of a slope. It consists of an anteroom, an entrance and a chamber. The interesting thing about this tomb is that it has an opening also on top of the ceiling of the burial chamber.
INTERESTING FACTS
This is probably the oldest rock relief dating back to the 6th-5th centuries BC.
---