Scan with our application for additional information.
You can download our application from
Google Play
and
App Store
Rock cult complex Gluhite Kamani (The Deaf Stones)
village of Dabovets and village of Malko Gradishte/municipality Lyubimets, village of Efrem /municipality Madzharovo/ and village of Oreshets /municipality Harmanli/ in
Haskovo, Bulgaria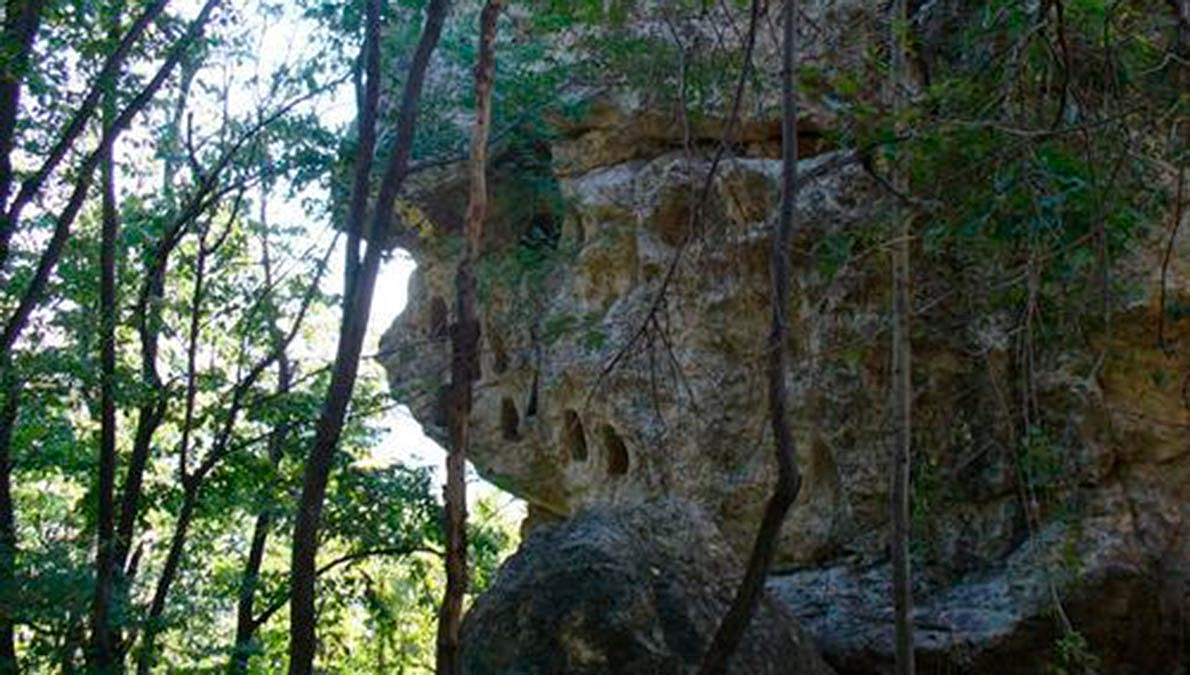 This is an elaborate complex of a religious cult character, with cultural layers starting from the early Iron Age until the 12th century AD. The great interest in the Gluhite Kamani complex is mainly due to the numerous niches cut on the sides of the 30-metre-high rocks. Most striking are the niches delved in the westernmost rock massif dominating over the surrounding rocks. A deep rectangular reservoir for collecting and storing water is cut into its flat top. A well-formed double staircase leads to it. In this spot a cave-shaped room with a rectangular plan and dome-shaped cover was hewn in the rock, gaining the popular name of a "rock tomb".
INTERESTING FACTS
South, under the array of these cuttings, there is a flat part on the rock where a church was built in the 5th or 6th century.
---