Scan with our application for additional information.
You can download our application from
Google Play
and
App Store
Rock Relief/Sanctuary, village of Gorno Pole
village of Gorno Pole in
Haskovo, Bulgaria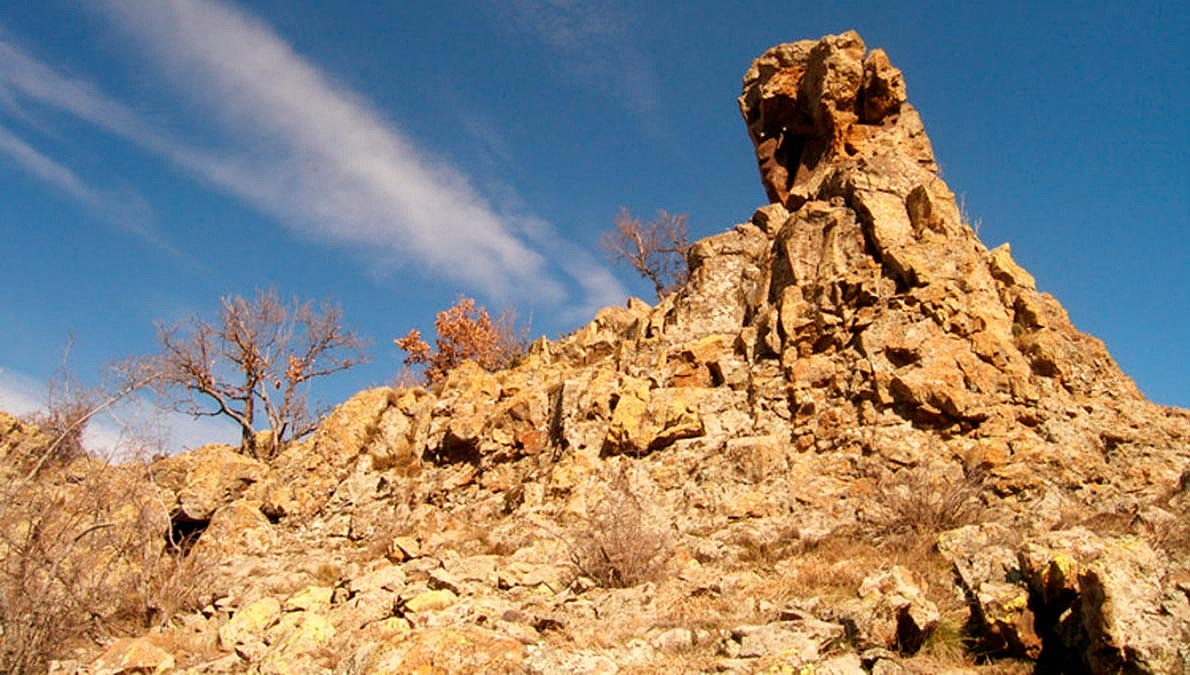 The Thracian monument consists of an oval stone with a carved relief. The stone block on which the relief is cut, as a result of further processing, vaguely resembles a human figure. It is now fallen sideways on one of its long sides, but in the past, it was standing upright. A rough frame is shaped in its upper part, in which two human figures are hewn next to each other, with raised hands, elongated bodies and marked legs; one figure is taller than the other.
INTERESTING FACTS
The monument is unique because it is unparalleled and is one of the oldest stone reliefs discovered in the Bulgarian lands.
---