Scan with our application for additional information.
You can download our application from
Google Play
and
App Store
Revival Period House-museum of Mircho Paskalev (Paskaleva House), Ivaylovgrad
Ivaylovgrad in
Haskovo, Bulgaria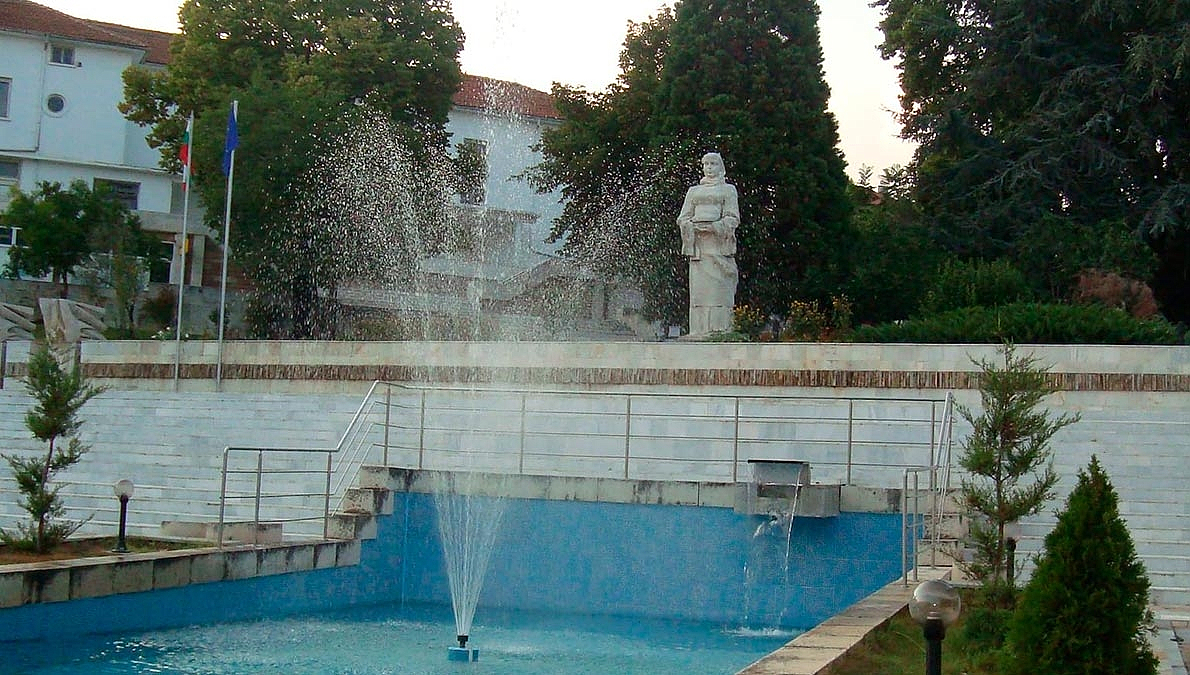 One of the brightest examples of a traditional urban house of a silk-breeding family from the late 19th century, declared an architectural monument of culture. It has been restored and now houses the local ethnographic museum, presenting the traditional lifestyle and livelihood of people in the Ivaylovgrad region during the Bulgarian Renaissance period. The house has a stone foundation and was built with a mixture of adobe and clay and coated with lime plaster, as in the past, the ground floor was used for farming and economic purposes, and the two upper floors were of mixed use - they comprised the living premises and the large silk-making salon called "feyat" was used for the cultivation of silkworms and for welcoming guests when the busy silk-making season was over.
INTERESTING FACTS
Currently, the ethnographic exposition can be seen on the main two floors and includes: a traditional living room with a fireplace, the dining area of the family (a copper pot laid on top of a wooden four-legged low table surrounded by cushions for sitting on the floor) and the working corner of the hostess (a curry comb, a distaff, a spinning wheel and a loom), a parlour with all the necessary attributes demonstrating the welfare of the owners (a bronze brazier for heating with charcoal, wooden seats near the windows arranged with exquisite home-spun fabrics and covers with white lacing, a deep built-in closet for the trousseau, a low table for serving coffee with fig jam, a wood-carved iconostasis, a richly decorated lamp made of coloured glass from Edirne and a salon for silkworm cultivation and silk making. Exhibits on the second floor showcase the main stages in the production of silk cocoons and folk costumes typical for the region. After its renovation, the ethnographic collection today has 11 new expositions related to local livelihoods and craftsmanship from the mid-19th century – cartwright's trade and iron smithery, shoe-making, weaving, sericulture, tobacco growing and a number of other crafts.
---