Scan with our application for additional information.
You can download our application from
Google Play
and
App Store
Meanders of Byala Reka River, village of Meden Buk, village of Zhelezari
village of Meden Buk, village of Zhelezari in
Haskovo, Bulgaria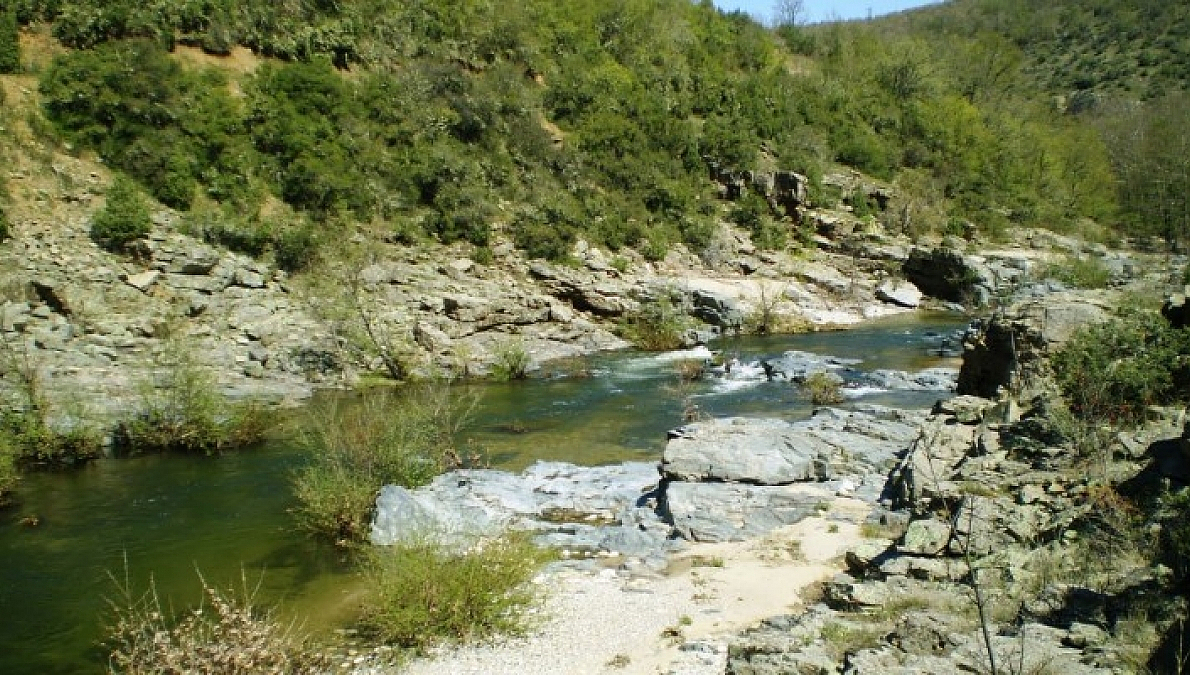 It is the second largest protected area in the Eastern Rhodopes (1532 hectares), given this status for the purpose of preserving a unique landscape for Bulgaria, characterized with an exceptional variety of rare and endangered species of plants and animals. It encompasses the most attractive part of the middle reaches of Byala Reka river distinguished by a beautiful complex of meanders (part of the the lands of the villages of Zhelezari and Beden Buk), where one can see some of the few surviving natural forests of the Oriental plane enlisted in Bulgaria's Red Book as well as lianas. In terms of the variety of butterfly species (over 100) the region ranks second in Bulgaria. The aquatic ecosystems of Byala Reka River are unique to the Balkan Peninsula, as they are a habitat of 9 fish species, including 4 Balkan endemics, and of a previously unknown species of fish which was discovered there - Cobitis rhodopensis. This is also one of the richest places in the country in terms of herpetofauna with 7 amphibian and 19 reptile species. Of special value are the snake-eyed lizard (its only place of occurrence in Bulgaria), the European worm snake and the western Caspian turtle - species listed in Bulgaria's Red Book, as well as Hermann's tortoise and the spur-thighed tortoise put on the World's Red List. The protected area is part of the ornithologically important site Byala Reka with a global conservation significance. Out of the 94 bird species discovered in the area, 56 are of European importance, as one can observe here 6 of the 9 biome-restricted species in Bulgaria, typical of the Mediterranean area – the black-eared wheatear, the olive-tree warbler, the subalpine warbler, the Sardinian warbler, the masked shrike and the black-headed bunting.
The area is a permanent feeding and resting place of the world-endangered black vulture and one of the most important nesting places in Bulgaria of the short-toed snake eagle, the Levant sparrowhawk, the booted eagle, the Eurasian scops owl, the woodlark, the olive-tree warbler and the masked shrike. Of special interest among mammals are the five species of bats, three of which are in the world's Red List (the lesser horseshoe bat, Daubenton's bat and greater noctule bat), and the otter – a protected species of worldwide significance.
---