Scan with our application for additional information.
You can download our application from
Google Play
and
App Store
Kovan Kaya
village of Valche Pole in
Haskovo, Bulgaria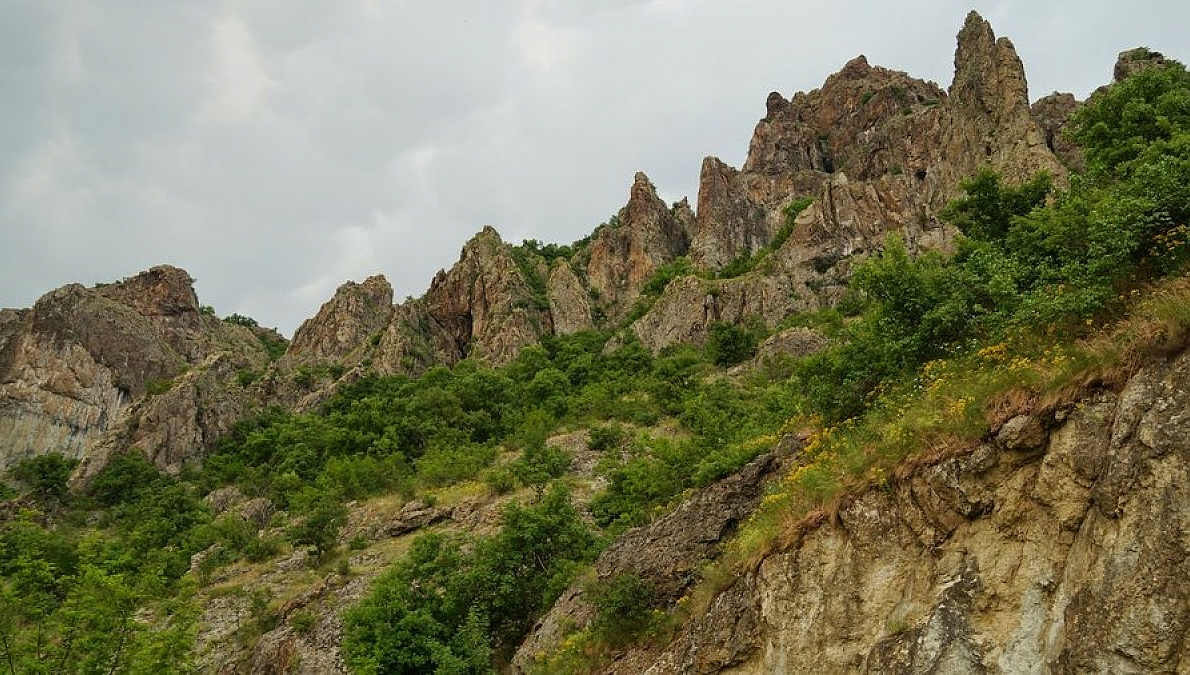 These are famous Thracian rock-hewn niches. The Kovan Kaya natural landmark has been given a special status with the aim of preserving rare and endangered plant and animal species. This is one of only a few places in Bulgaria where the rock volcanic niches have become a nesting site of the griffon vulture, the Egyptian vulture, the black stork, as well as of numerous typically southern species such as the rock thrush and the rock nuthatch.
Here one can encounter also the globally endangered tortoises.
---