Scan with our application for additional information.
You can download our application from
Google Play
and
App Store
Chapel of Saint George, village of Tsareva Polyana
village of Tsareva Polyana in
Haskovo, Bulgaria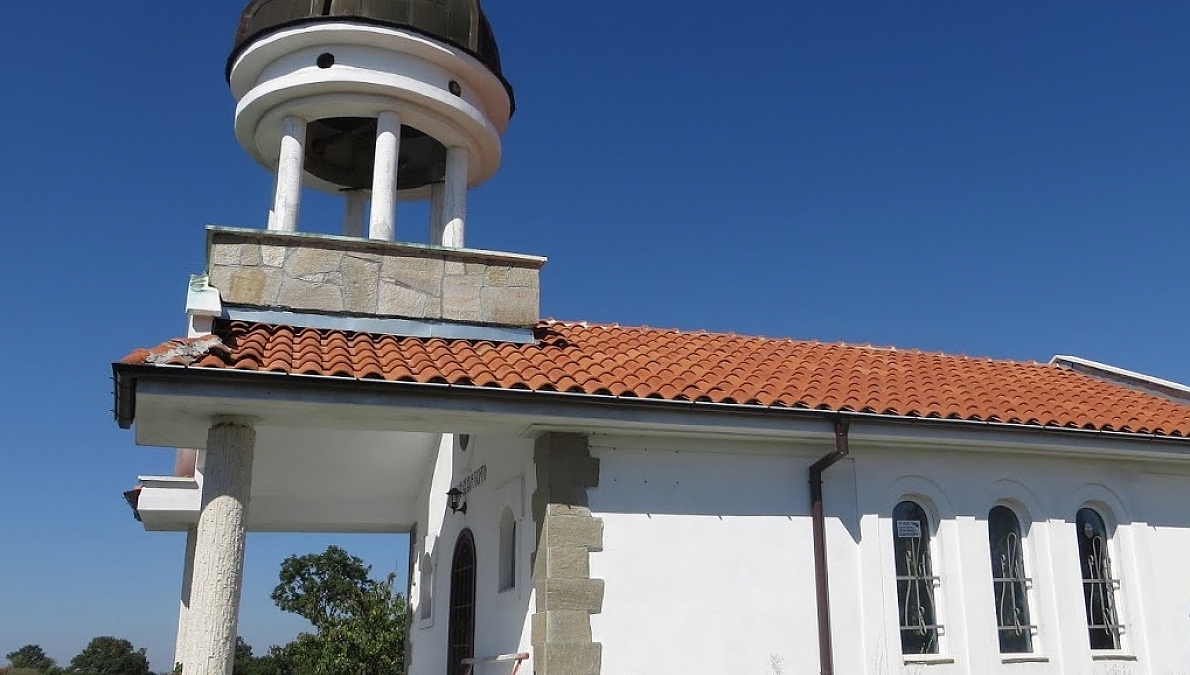 In the Gyorgidenya locality, on the road between the villages of Tsareva Polyana and Stambolovo, there is a healing spring and a chapel of Saint George. It is a four-walled stone structure built above the spring with an earthen floor (460-360 cm) and an open porch to the west. On the eastern wall there is a semi-circular niche with a protruding ledge and a semicircular window above. There is one small window with a rectangular shape on both the southern and northern wall. The entrance is at the western wall where there is also a rectangular window. The roof structure and the porch are made of wood. There is no ceiling. Three steps lead to a large stone slab in front of the holy spring. A small hemispherical arched niche has been made at the spring, with a hole (90-60 cm) to the west. In each stone wall to the north, east and south there is a niche (30-35 cm).
INTERESTING FACTS:
Until recently, there was also a stone cross here.
---