Scan with our application for additional information.
You can download our application from
Google Play
and
App Store
Boyadzhi Oglu's House, Haskovo
Haskovo in
Haskovo, Bulgaria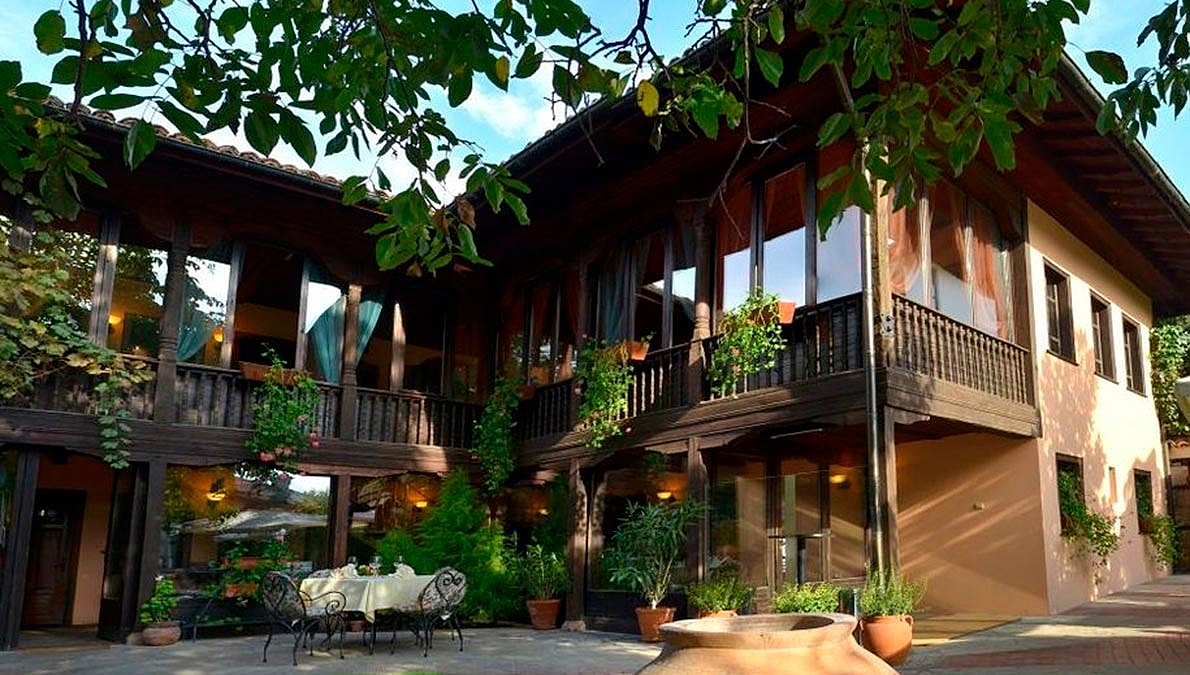 Splendor, unique style and Renaissance spirit - these words may well characterize the house of Chorbadji Boyadzhi Oglu in Haskovo. It shines with its beautiful decorative and landscape plots, intertwining architecture, fine arts and the imagination.
Built in the mid-19th century, the house is L-shaped, with two floors. A remarkable feature of the interior layout are the different, individually designed carved wooden ceilings. They create the sensation of elevation of the space in the rooms and impart airiness. The impressive salon provides a functional link with the rest of the rooms, making it one of the most representative rooms. The highlights in the overall mural decoration of the interior are the ornamental niches richly painted with colourful motifs (the so-called alafranga). The end result is a symphony of colours, delightfulness and finesse.
INTERESTING FACTS
There is also a restaurant in Boyadzhi Oglu's house, where visitors can enjoy delicious food
---