Scan with our application for additional information.
You can download our application from
Google Play
and
App Store
The Silkworm Rearing House of Kalesis
Soufli, Greece in
Evros, Greece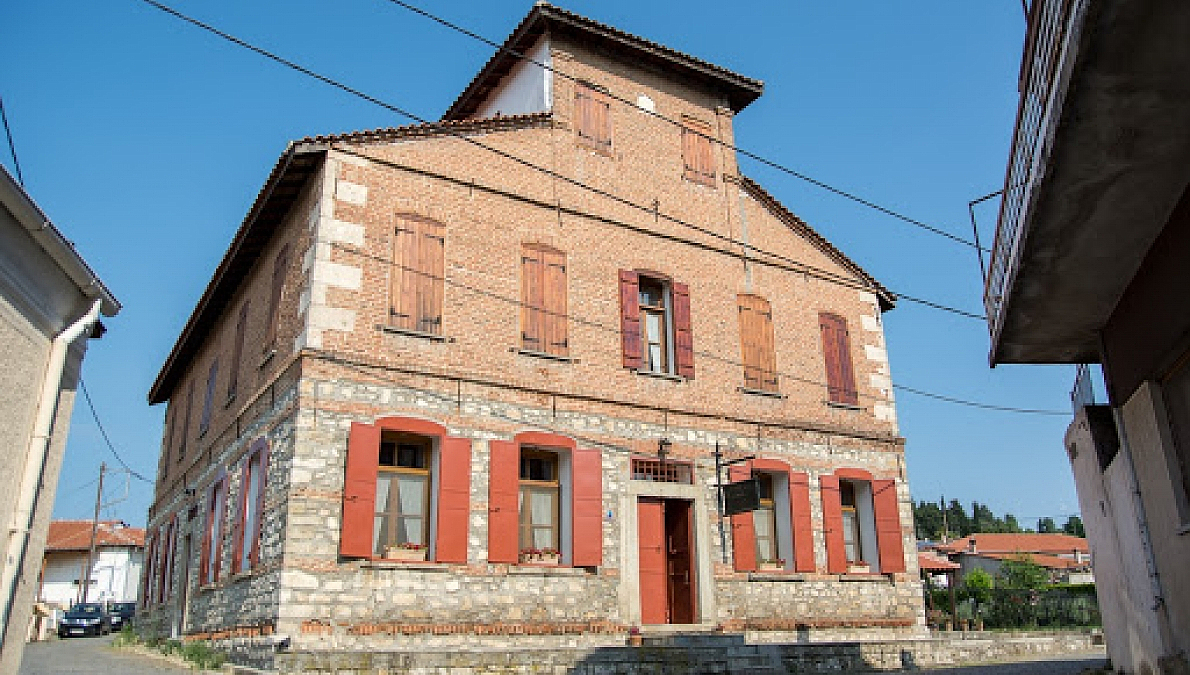 Among the most distinctive type of constructions of Soufli standing out with their big volume are the Silkworm Houses, used only for the needs of sericulture.
A representative example of these is the Silkworm House of Kalesis, built in 1890. This three-storey house of a total area of 490 square meters functioned as a warehouse for the baked cocoons. The baked cocoons (approximately 20 000 – 30 000) were bought there, after being baked in special ovens and stored.
The estimated area, occupied by the silkworms during the period of sericulture development was four times larger than the total built-up area of the settlement, i.e. the area of the frames for rearing silkworms was four-fold the area of the living quarters.
The building is an example of "industrial" architecture from the beginning of the 20th century. The ground floor measures 14 x 9m inside and has stone walls; it is divided into three levels by wooden pillars. The two upper floors were occupied by the silkworm frames. On the purely industrial facades, which are symmetrical can be seen metal braces connecting the walls with the wooden construction.
The building has large wooden windows that ensure the necessary light in the rooms. The outer walls are 70 cm which allows the maintenance of steady temperature.
In 1994 the construction was bought by the municipality of Soufli and included in the "Old Building Restoration in Souli' project under "LEADER PROGRAMME"
Today the Silkworm House is exploited by the Town Society for the Development of Eco-Tourism and is used as a hostel.
---