Scan with our application for additional information.
You can download our application from
Google Play
and
App Store
Kavourmas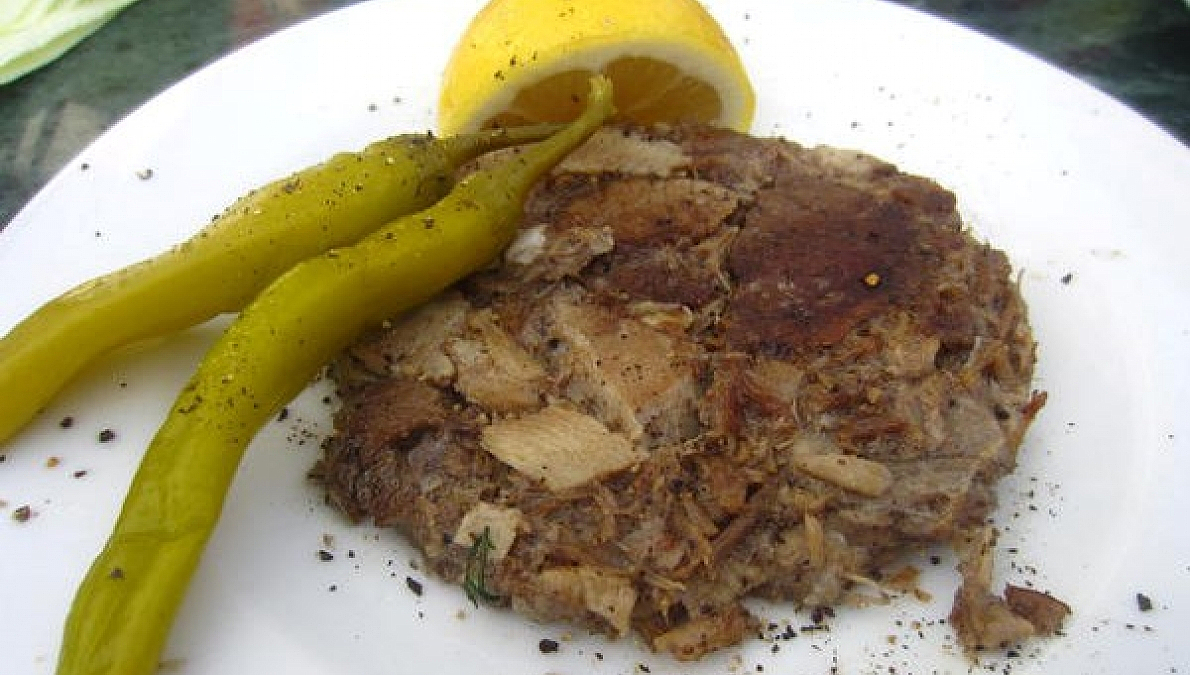 A typical winter delicacy in Evros is "Kavourmas". Kavourmas used to be made from roasted pork meat that was put in tanks with fat. Today it is prepared by butchers and enters in a large pork intestines. It is considered as an ideal accompaniment to ouzo and beer varieties.
Kavourmas is a traditional Greek meat product that is found throughout Thrace and eastern Macedonia. It looks a bit thick, but with a more compact texture and a little jelly.
Kavourmas is served either in small cubes, mainly accompanied with ouzo or tsipouro, red wine. It becomes more tasty if is left to dry for a few minutes. It is an original appetizer if it will be fried in the pan or baked in the oven, or served onto bread slices. It is cooked in the pan or in the oven with eggs, pasta, potatoes, pulses (such as beens flavored with orange peel and cumin seeds).
---