Scan with our application for additional information.
You can download our application from
Google Play
and
App Store
Barbara
Evros, Greece in
Evros, Greece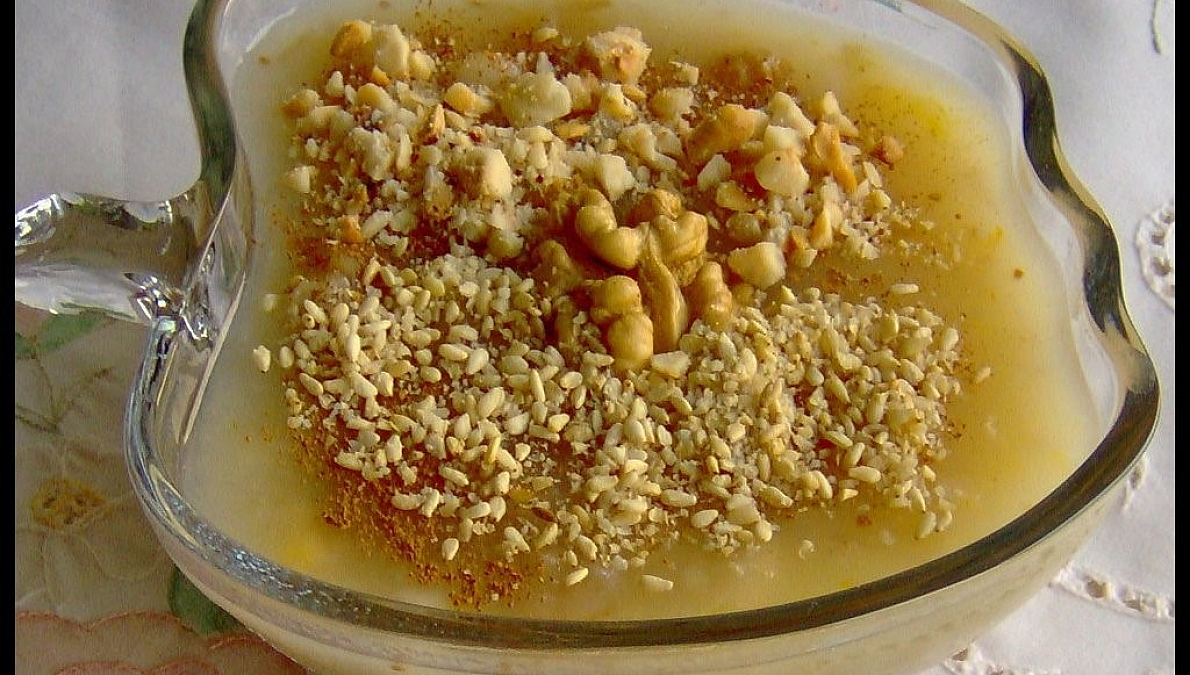 "Barbara", which is a characteristic sweet of Thrace, seems to have its origin in some doctrines. Specifically, it was once believed that St. Barbara was wandering around at night to cure people form pox. Furthermore, people used to put lime in the fireplaces and burn it when there was an epidemic of this disease. So, they used to put a plate of "Barbara" sweet close to the fireplace for St. Barbara.
According to tradition, when the Turks wanted to exterminate the Christian population, they decided to poison the flour. St. Barbara appeared, warned the Christians, and showed to them how to make "Barbara" by using wheat for a few days. When the Turks saw that the Christians had not died, they were afraid and did not disturb them again. Since then, it I a tradition to prepare "Barbara" on the feast day of St. Barbara (December 4). Barbara's custom revives at the Historical Folklore Museum of Orestiada every year on December 4th and is attended by elementary schools.
---