Scan with our application for additional information.
You can download our application from
Google Play
and
App Store
Thracian rock cult complex Altan Tepe and Late Antiquity fortress in the Hisarya locality
village of Angel Voivoda in
Haskovo, Bulgaria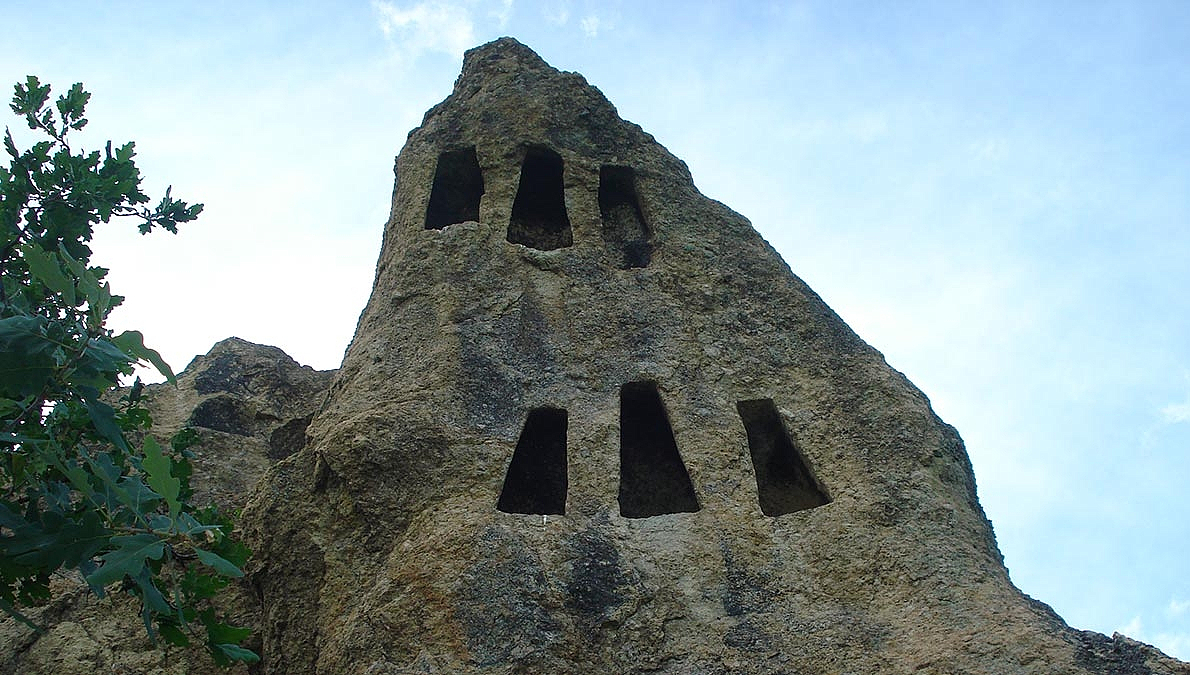 Among the numerous megalithic monuments in the Mineralni Bani Municipality, the Thracian cult complex near the village of Angel Voivoda occupies a special place. One of the largest in Bulgaria, this ancient sanctuary has the status of a monument of culture of national importance. The complex is located on a rocky peak known as Asara. There are remains of a powerful fortress wall on the ridge and more than 50 (cult) niches have been cut into the rocks. In the approach to the hill a rock basin with trapezoidal shape and rounded corners has been formed - probably it was used as an altar. In the highest part, ritual facilities have been cut on three crags. A grave has been shaped on the easternmost one, with five steps leading to it.
INTERESTING FACTS
Regarding the later Roman and ancient period, scholars have evidence to suggest that the fortress of Hisarya above the village of Angel Voyvoda in the municipality of Mineralni Bani was built sometime in the late 4th and early 5th century. It was most flourishing during the intense activities of Emperor Justinian, well-documented in the historical records. He ruled the Eastern Roman Empire in the 6th century and was one of the greatest emperors. It was during his rule that a very strong fortification system was built in the boundaries of modern-day Bulgaria, which started from the Danube, the second line of defense was in the Balkan Mountains, and the third one was precisely here, in the Rhodopes."
---