Scan with our application for additional information.
You can download our application from
Google Play
and
App Store
Thracian fortress of Orlovi Skali (Eagle's Rocks) Peak
in the Orlovi Skali locality, village of Sarnitsa in
Haskovo, Bulgaria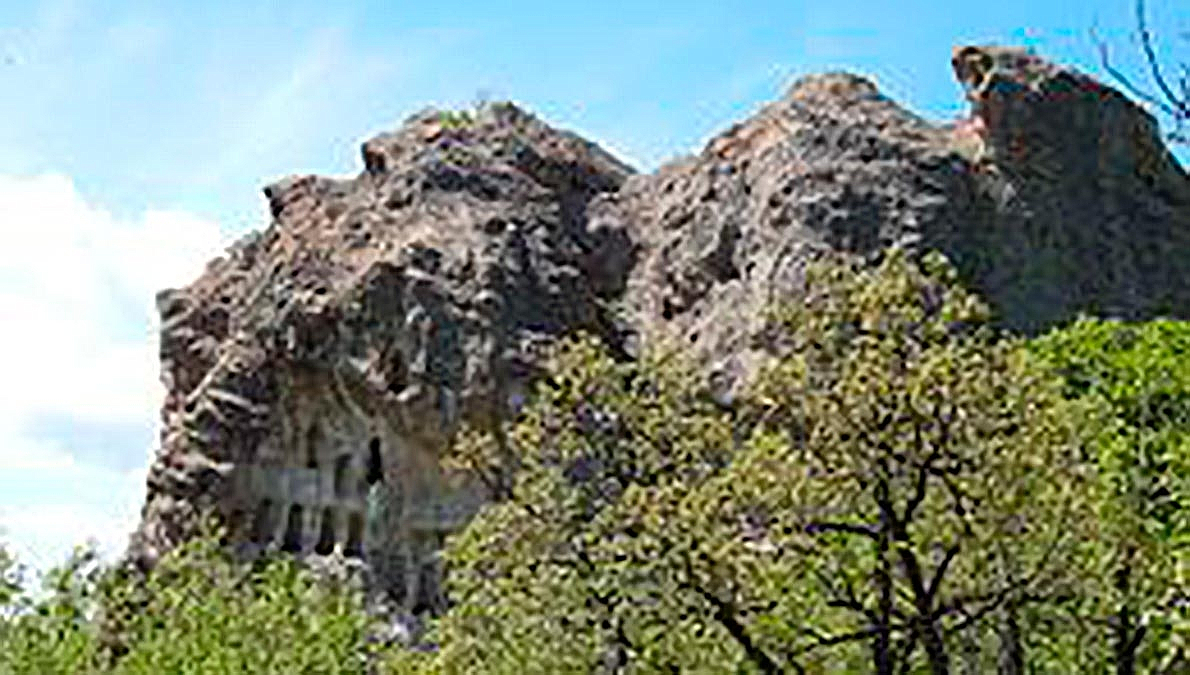 The Thracian Fortress of the New Iron Age is located in the Orlovi Skali (Eagle's Rocks) locality, 3 km west in a straight line from the centre of the village of Sarnitsa. The pottery on the surface dates back to the 2nd half of the 1st millennium BC.
This is a rock phenomenon resembling a medieval castle with strong fortification towers.
INTERESTING FACTS
The rock complex consists of a group of peculiar-shaped majestic rocks, some rising to a height of 30 to 40 metres.
---