Scan with our application for additional information.
You can download our application from
Google Play
and
App Store
Thracian beehive tomb
village of Mezek in
Haskovo, Bulgaria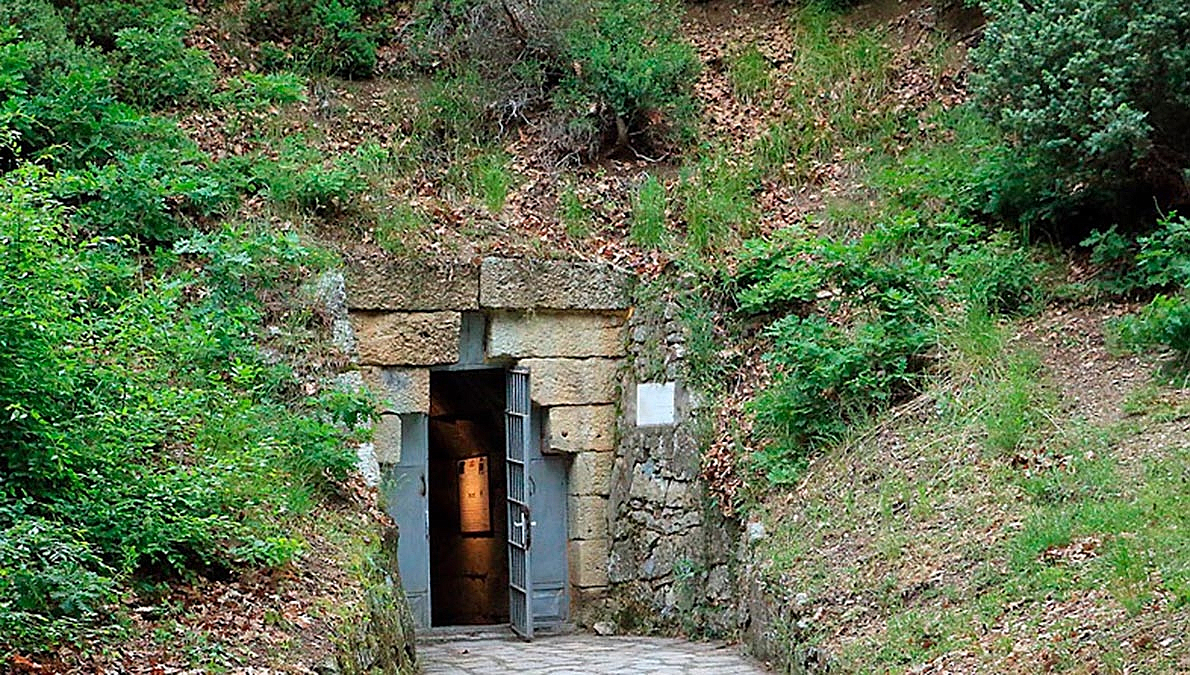 It belongs to one of the most monumental facilities of this type found in the lands of ancient Thrace. The tomb is an impressive east-west-oriented structure with an entrance from the east. It was built of large, finely dressed stone blocks. The building technique was dry masonry, without mortar. The blocks are connected to each other with iron and oak braces. Its total length is 29.95 m. The dromos /corridor/ is 20.65 metres long, 1.55 m wide and 2.40-2.60 m high. From it one enters consecutively two chambers (antechambers) with a rectangular shape, followed by a circular chamber with a beehive-shaped dome. The tomb was used repeatedly, as at least four funerals were conducted here. The people buried here were members of the Thracian aristocracy.
INTERESTING FACTS
Many gold, silver, bronze, iron, glass, pottery and clay objects have been found inside. They date back to 4th-3rd century BC.
---