Scan with our application for additional information.
You can download our application from
Google Play
and
App Store
The Sundial, Haskovo
Haskovo in
Haskovo, Bulgaria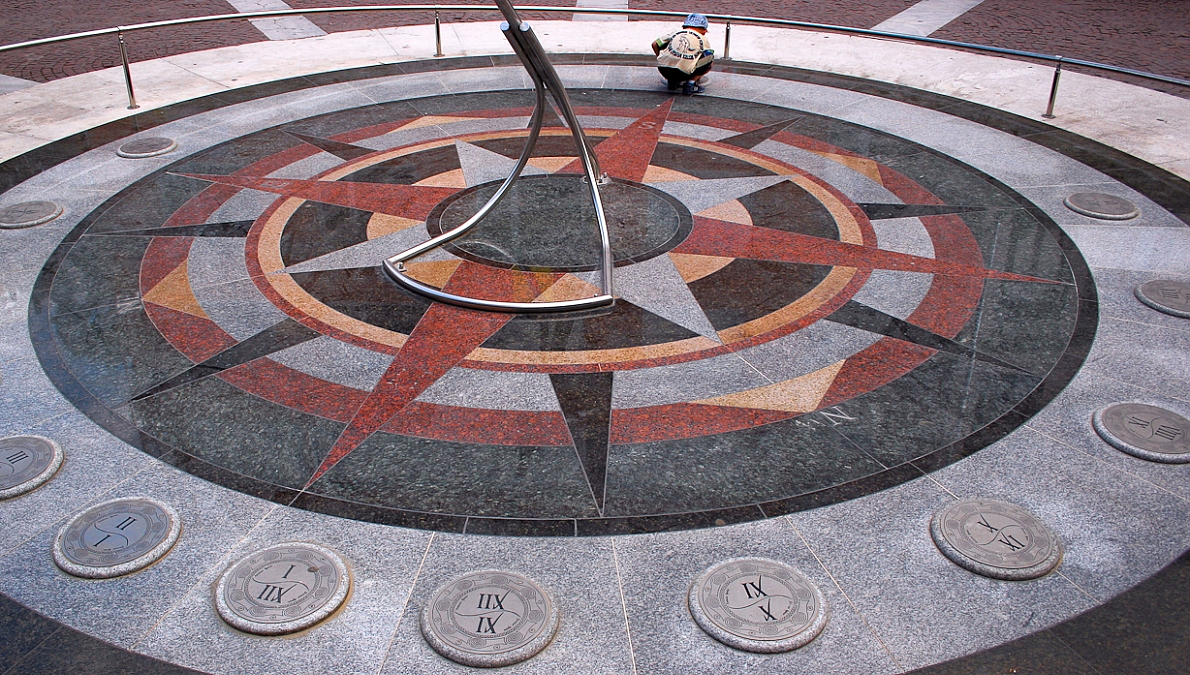 In ancient times, when people did not have clocks, calendars, and compasses, the sun was a basic reference for time and space. Then the peoples of Mesopotamia, India, Egypt, and Hellas invented sundials. Though consisting of only one vertical rod stuck in the ground or a ritual obelisk, they helped our ancestors to measure time. Over the years, sundials would become ever larger, more diverse, more beautiful, more sophisticated and more advanced.
INTERESTING FACTS
Besides measuring time, the sundial in Haskovo also shows the ""Compass Rose"". For centuries on end, the symbol of the rose was connected with reading maps and it used to guide people into the right direction. Painted on almost every map, the compass rose pointed north and south, east and west. Originally known as ""The Rose of the Winds"", it would point to the thirty-two different winds blowing from the directions of the eight principal winds, the eight half-winds and the 16 quarter-winds. When delineated in a circle, these thirty-two compass points perfectly matched the thirty-two petals of the rose.
---