Scan with our application for additional information.
You can download our application from
Google Play
and
App Store
Roman road, village of Dolni Glavanak and village of Troyan
village of Dolni Glavanak and village of Troyan in
Haskovo, Bulgaria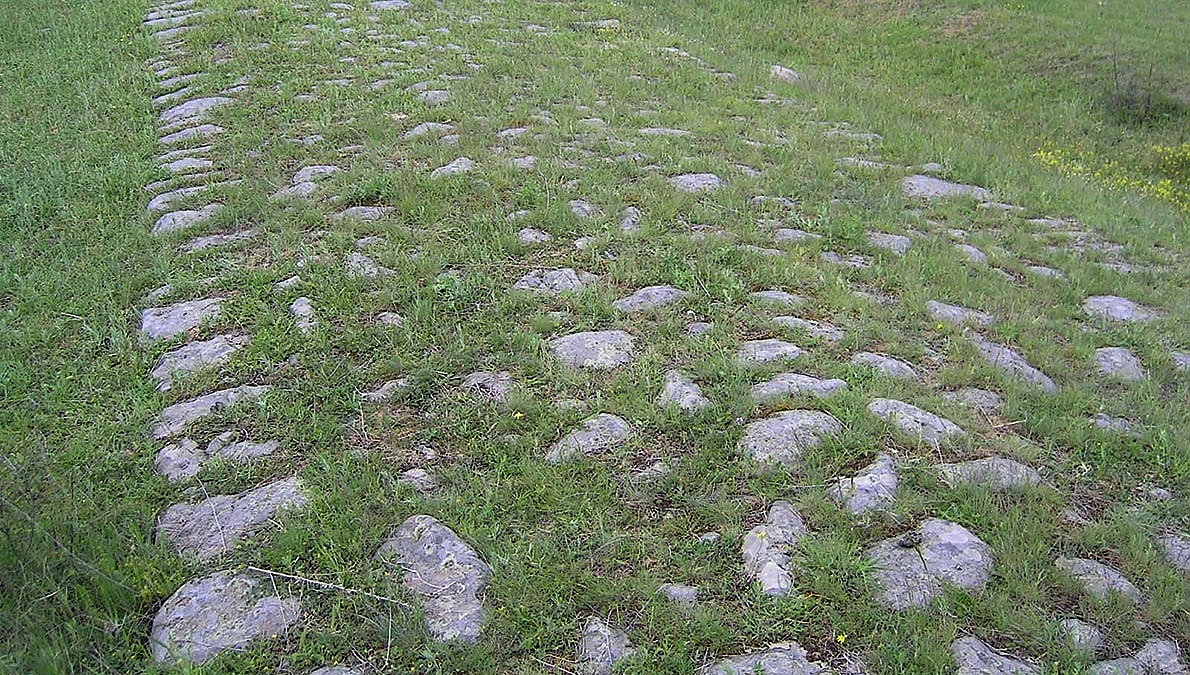 any roads crossed the territory of the modern-day Haskovo region in Antiquity and the Middle Ages. One of them - the main road Via Singidunum connecting Serdica (Sofia) with Constantinople (Tsarigrad) had been used since the 5th century BC and was of high strategic importance. During the period of the Roman rule, it was laid out with a solid stone pavement and a number of road stations were built along it, the distances between which were marked with milestones (miliaria).
Part of the Roman road Via Singidunum or Via Militaris used to pass from the village of Kalugerovo to the village of Tyanevo, as it connected Central Europe with the Balkan peninsula and Asia Minor. In this stretch of the road, archaeologists have discovered six milestones, three of which are now kept in the historical museum in the town of Haskovo.
INTERESTING FACTS
The best-preserved section of an important Roman road in the Eastern Rhodopes in the valley of the Arda River, connecting present-day Edirne to the interior of the Rhodope Mountain.
---