Scan with our application for additional information.
You can download our application from
Google Play
and
App Store
Roman road
Kapitan Andreevo village, Hausa locality, Izvorovo village, Caldarama localliyt, village of Ovcharovo, Gerena locality, Turkish grave, Kovulakla and Yurushki kladenets in
Haskovo, Bulgaria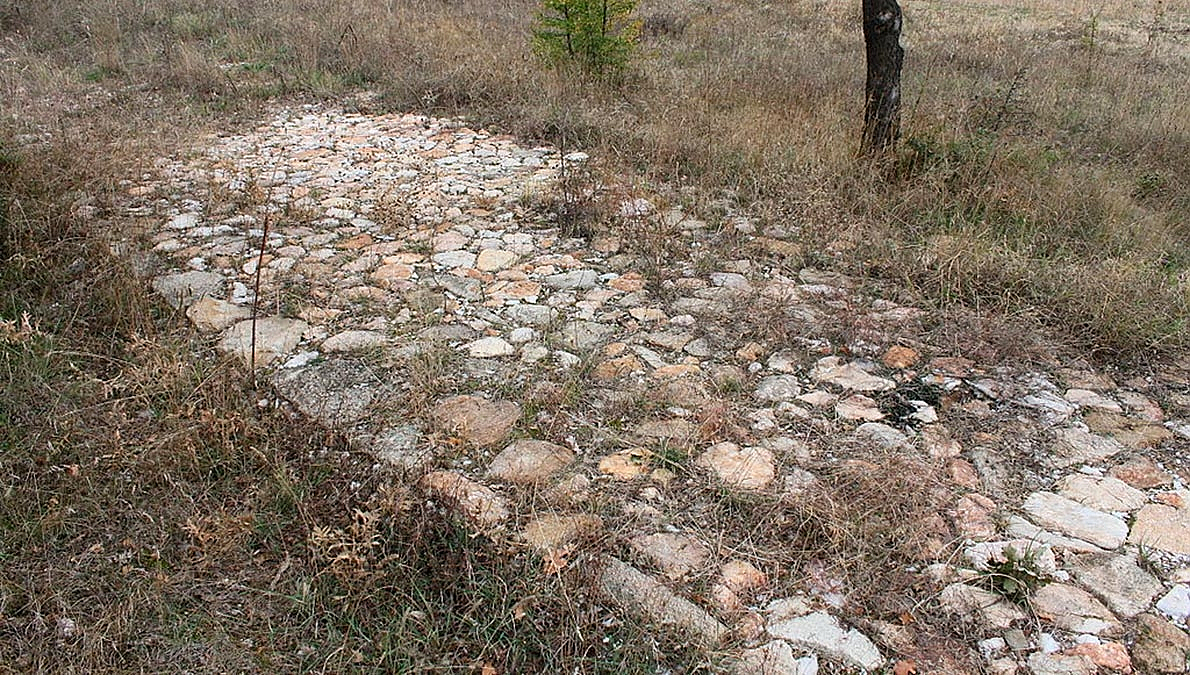 According to discoveries this site has a length of 130 m and was used in the 2nd to the 6th century. Built from the big rocks and ima shipina oĸolo 18 m. Registered till now parts of this road form Middle Europe to Konstantinopol are with weight 6-8 m. The finds discovered in the section with a length of 130 m reveal that it was used from the 2nd to the 6th century. It was built of coarse river gravel and had a width of 18 metres. The sections of this military road registered so far along its route from Middle Europe to Constantinople are some 6 to 8 metres wide. Remnants of Via Diagonalis have been discovered in Bulgaria so far in the vicinity of Harmanli and Kostinbrod. The preserved section of road is so long only in the vicinity of Kapitan Andreevo.
INTERESTING FACTS
The find in the Hausa locality drew astonishment from all experts in Bulgarian Antiquity also because of the big width of the road of 18 metres, resembling present-day highways.
---