Scan with our application for additional information.
You can download our application from
Google Play
and
App Store
Penyo Penev Memorial Park, town of Dimitrovgrad
Dimitrovgrad in
Haskovo, Bulgaria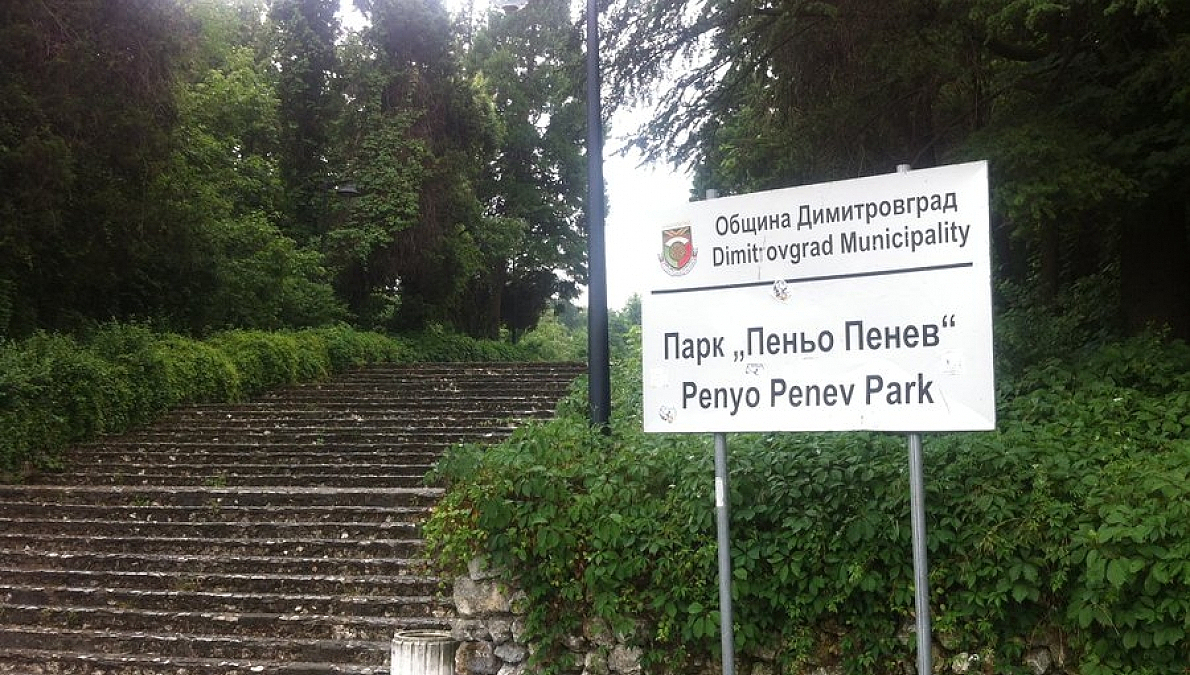 The Penyo Penev Memorial Park is one of Dimitrovgrad's emblematic sights. A park worth to be displayed in an exhibition – such is the Penyo Penev Park which was built under a project aimed at participating in the world expo in public park design in 1961. The park spreads over an area of 365 decares and is unique with its 92 species of trees, shrubs and flowers. The sculptures, plates with engraved verses of poetry, white-stone lanes with limestone curbs, picturesque footbridges and mosaic staircases, water cascades and fountains one can see here were innovations in landscape architecture of Bulgaria during the 1950s and 1960s.
The park is located in the southern part of Dimitrovgrad. It offers a beautiful panoramic view of the town. It is pervaded by its own unique atmosphere. Over the years the park has turned into a major venue for various cultural events such as impromptu literary readings, concerts, recitals, as well as a must-see for all visitors and official delegations arriving in Dimitrovgrad.
---