Scan with our application for additional information.
You can download our application from
Google Play
and
App Store
Orlovi Skali (Eagle's Rocks)
village of Sarnitsa in
Haskovo, Bulgaria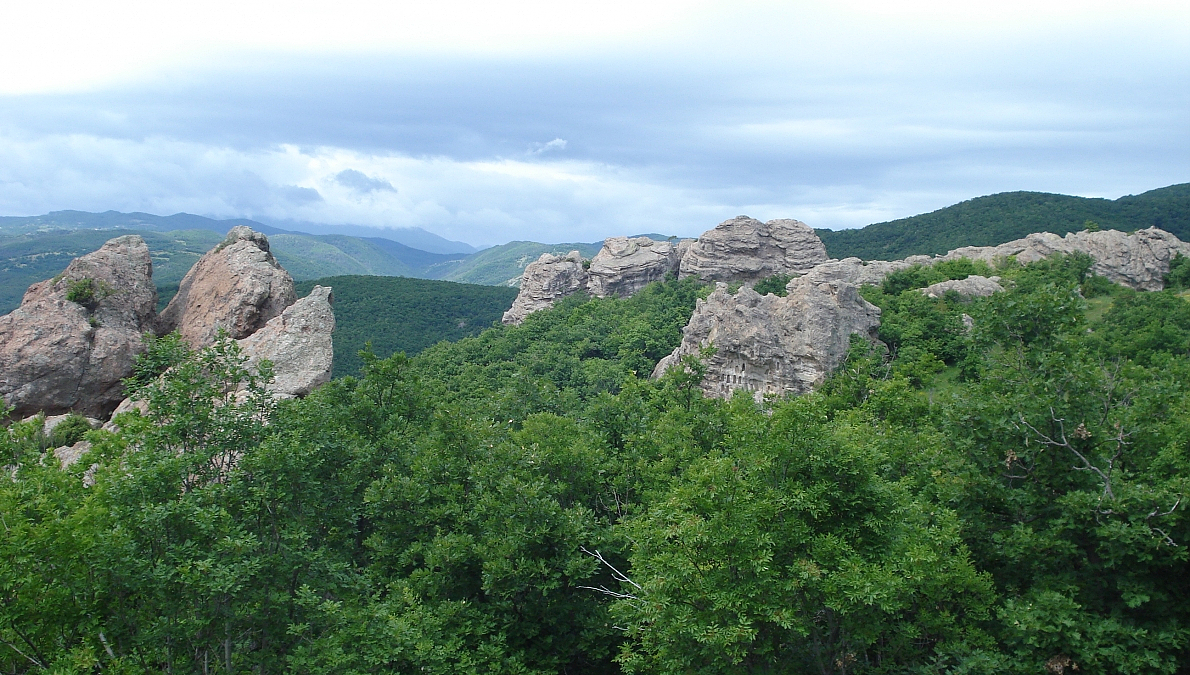 Това е уникално скално образувание от величествени скали с особена форма, някои от които достигат 30-40 метра. Скалният феномен прилича на средновековен замък със солидни кули. Ритуални ниши са изсечени в много от скалите. По-голямата част от тях имат трапецовидна форма, но някои също са цилиндрично извити. Две вертикални скали между скалите (Доган Кая - Орловите скали) естествено защитават пространство от около 1,5 дка, допълнително обрамчено от стена, направена от големи рохкави камъни без хоросан. Скалният комплекс е защитен природен обект.
Тук е имало старо тракийско селище, тъй като останките на крепост от новата желязна епоха се виждат и до днес.
Тракийската крепост от епохата на неолита се намира в местността Орлови скали (Орлови скали), на 3 км западно по права линия от центъра на село Сърница. Керамиката на повърхността датира от втората половина на І хил. Пр. Н. Е. "
---