Scan with our application for additional information.
You can download our application from
Google Play
and
App Store
Medieval fortress, village of Mezek, Kaleto locality
village of Mezek, Kaleto locality in
Haskovo, Bulgaria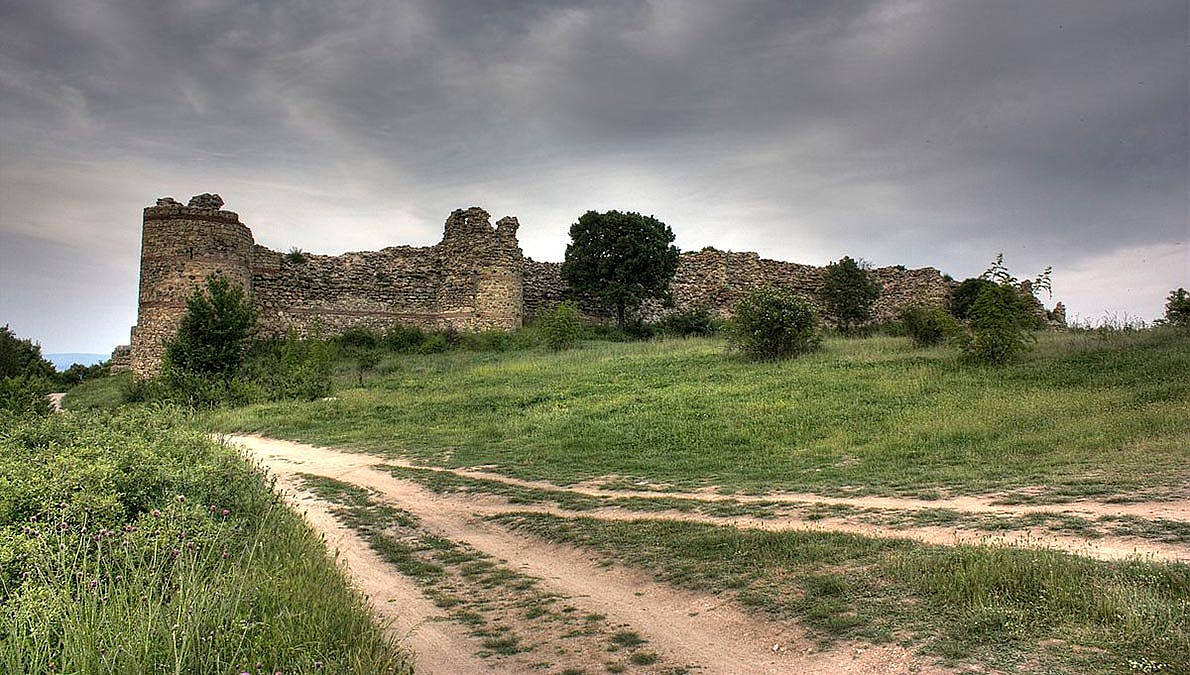 Some historians believe that this was the fortress of Neoutzikon mentioned in written sources, and other scholars are of the opinion that this was the location of Versinikia Fortress, in whose vicinity Bulgaria's Khan Krum defeated the Byzantine armies and conquered Thrace in 813.
Several archaeological excavations have revealed artefacts from the 11th century. The construction of the fortress dates back to the rule of the Byzantine Emperor Alexios I Komnenos (1081-1117). The fortress walls enclose an area of about 7 decares with the shape of an irregular quadrangle and dimensions of 110/60 m. They are built of large loose stones bound together by white mortar, decorated with three layers of bricks on the outside. The fortress wall ended with ridges which were preserved until 1900.
The defence of the fortress was reinforced by nine towers with a rounded shape and a height of over 10 m. Five of the towers are located on the southern fortress wall (two at the corners and three at the front side), two on the western wall (in the middle and at the main entrance) and one on both the northern and eastern walls. The fortress was functioning until the Ottoman invasion at the end of the 14th century. Conceived as a solid fortification unit, it was bustling with life. Several granaries with charred wheat grains were uncovered, where the food supplies were stored. Numerous iron tips of arrows, spurs, and horseshoes have been found, testifying to the daily routine of the garrison soldiers. Stone mills, metal implements and similar objects reveal details about the life of ordinary people.
INTERESTING FACTS
The fortress near the village of Mezek was well-preserved until the beginning of the 20th century. Part of it was destroyed around 1900, when stones were taken from there for the construction of Turkish barracks in Svilengrad. The northern fortress wall is most severely damaged. It is preserved to the level of the terrain on the inside. The southern, western, and eastern sides have been preserved to the height of the platform over which their pinnacles rose.
---