Scan with our application for additional information.
You can download our application from
Google Play
and
App Store
Meanders of the Arda River
Madzharovo in
Haskovo, Bulgaria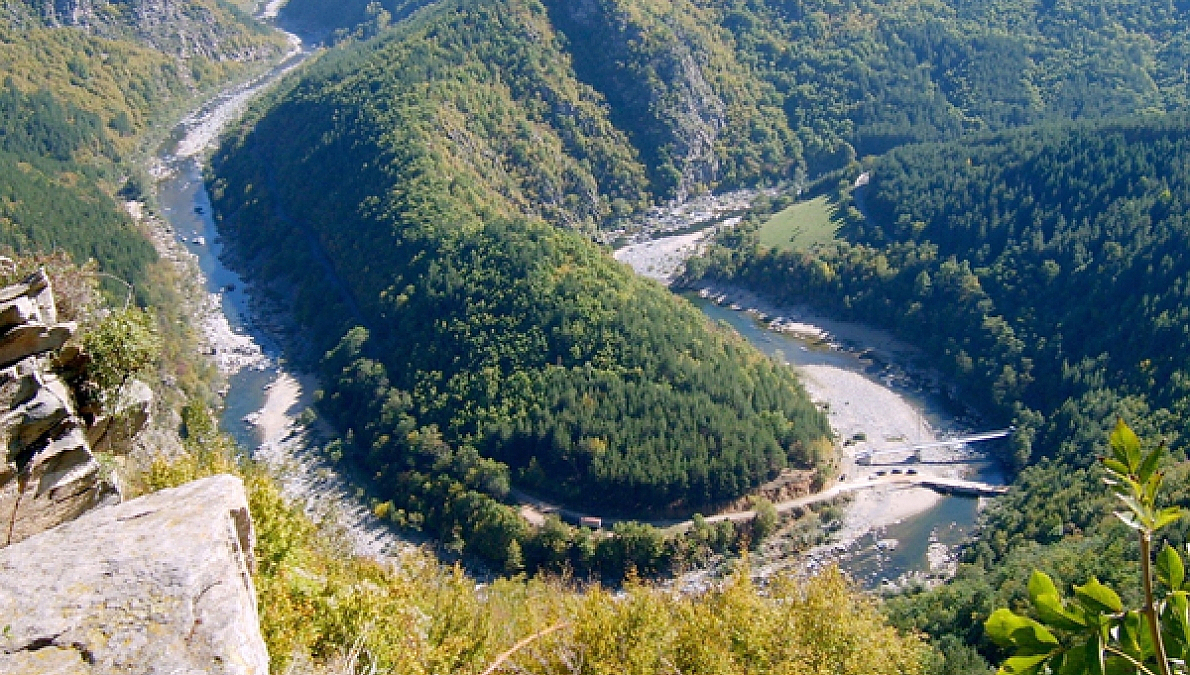 In its middle course, the Arda River forms many beautiful meanders. Some of the most impressive and easily accessible for lovers of natural phenomena are those at the entrance of Ivailovgrad water reservoir between Madzharovo and Borislavtsi.
The meanders of the Arda River with its sandy beaches, Ivaylovgrad reservoir, the impressive rock ring surrounding Madzharovo and the extremely rich geological and bio diversity form a unique natural complex with great potential for the development of eco-friendly and specialized tourism..
---