Scan with our application for additional information.
You can download our application from
Google Play
and
App Store
Izvora na belonogata (The Spring of the White-legged Girl), Harmanli
Harmanli in
Haskovo, Bulgaria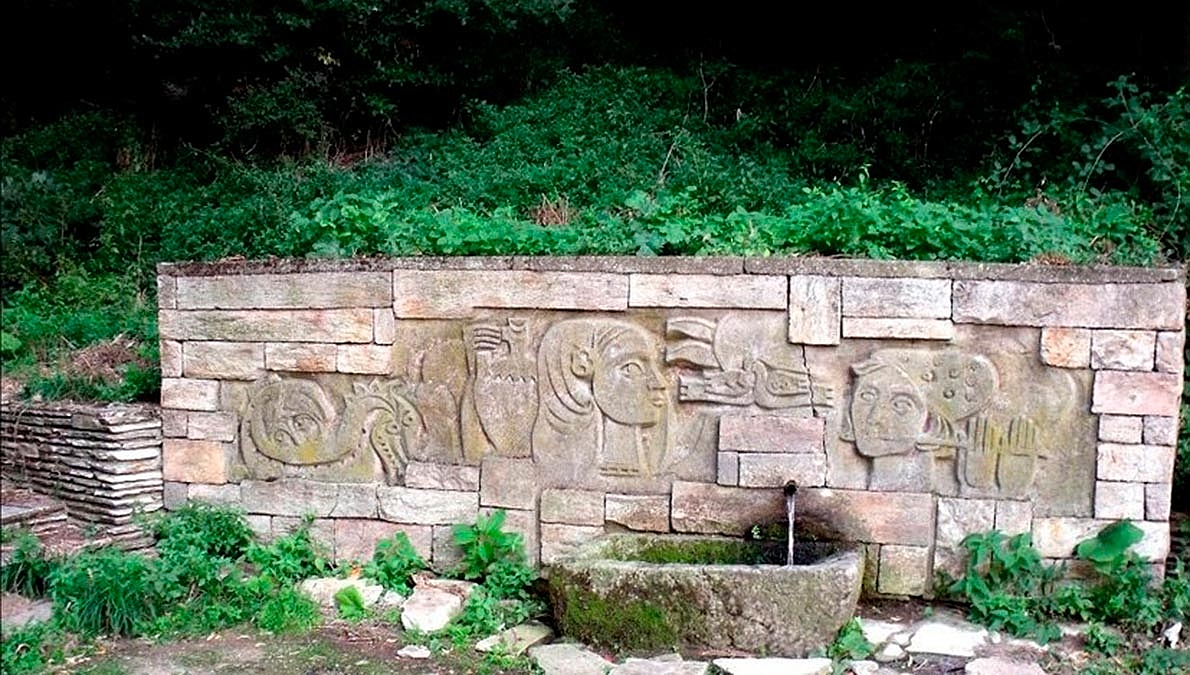 "Ak baldır çeşmesi"" or ""The Spring of the White-Legged Girl"" as the fountain is known today was built at the end of the 16th century by Siyavuş Pasha. A statue was erected of the white-legged Gergana, the female protagonist in Slaveykov's poem, whose dignified conduct earned the admiration of the great vizier. People say that in the past there were three inscriptions on marble close to the fountain, of which only one has survived to this day: ""Thanks to the water, every little thing is alive. The Charitable Honorable Siyavuş Pasha. 1585.""
During excavations conducted in 1960 by the Archaeological Institute of the Bulgarian Academy of Sciences it was confirmed that the fountain near Harmanli was built at the end of the 16th century along with the famous bridge at Olu dere (the river crossing the town of Harmanli) and with the already demolished caravanserai, mosque, and hammam. The excavations also revealed Thracian pottery from the pre-Roman era, testifying to the existence of a settlement 2,500 years ago. Or, in other words, there was always life around the spring."
ЛЮБОПИТНИ ФАКТИ
"On the road between Ibincha and Harmanli a fountain stands bearing the name of ""Aka baldara cheshmesi...""
This is the opening line of one of the most famous poems in Bulgarian literature entitled ""Izvora na belonogata"" (The Spring of the White-legged Girl). In the remote 1873, Petko Slaveykov wrote this work, praising the power of the spirit of the Bulgarian woman and the beauty of the Bulgarian village. A story goes that Slaveykov spent a period of his life in Harmanli and had the opportunity to explore the region. He was very keen to find out where King Vukašin of Serbia, the father of the legendary hero Krali Marco (Prince Marco), was buried. It was this desire that led him to the fountain which would later become so famous thanks to him.
---