Scan with our application for additional information.
You can download our application from
Google Play
and
App Store
House of Chorbadzhi Pascal (Paskalevata House), Haskovo
Haskovo in
Haskovo, Bulgaria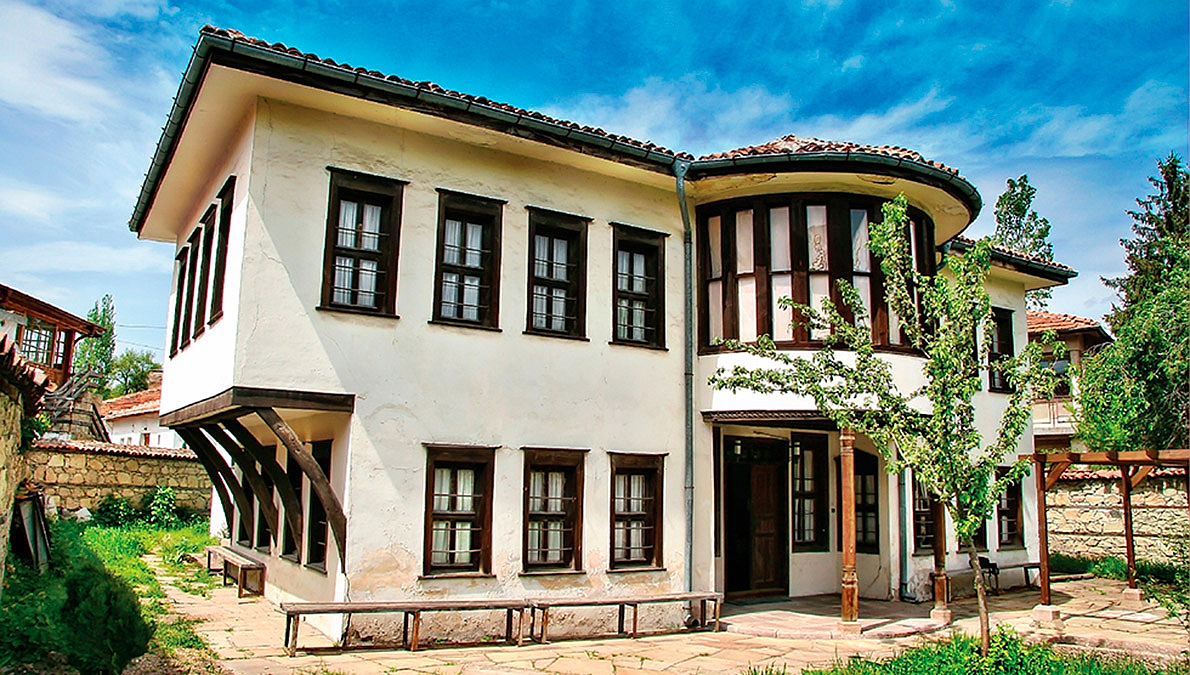 Undoubtedly, Chorbadzhi Pascal's house is a true architectural masterpiece. It is declared a monument of culture of national importance. It is an example of the transition from the traditional rural to the urban and European way of life of the local population after Bulgaria's Liberation.
Paskalevata House is a two-storey, asymmetrical edifice with a magnificent functional layout. The semi-circular bay window creates a light and aristocratic feel, the beautifully carved ceilings, doors and built-in cupboards lend coziness and warmth, and the decorative niches (the so-called ""alafranga"") complement the interior, imbuing it with unique sophistication.
The ethnographic exposition in the house showcases valuable artefacts from the lifestyle of Haskovo locals of that period. The first floor introduces visitors to the everyday life of the Haskovo family, and the second one impresses with its elegance and spaciousness. One gets a weird sensation in Paskalevata House – a blend of curiosity, aesthetic pleasure, sense of safety and surprise – wooden couches in the living room coexist with furniture from Vienna, a Russian samovar is placed next to European silver cutlery, and all of this seems to come together in an integral whole united by the typical Haskovo carpets and rugs, with their amazing colourful streaks and patterns in which Haskovo women weaved their sense of beauty and aestheticism.
INTERESTING FACTS
Chorbadzhi Paskal was the father of Alexander Paskalev, the prominent book publisher from the 1920s and 1930s.
---