Scan with our application for additional information.
You can download our application from
Google Play
and
App Store
House of Chorbadzhi Dimitrak, Haskovo
Haskovo in
Haskovo, Bulgaria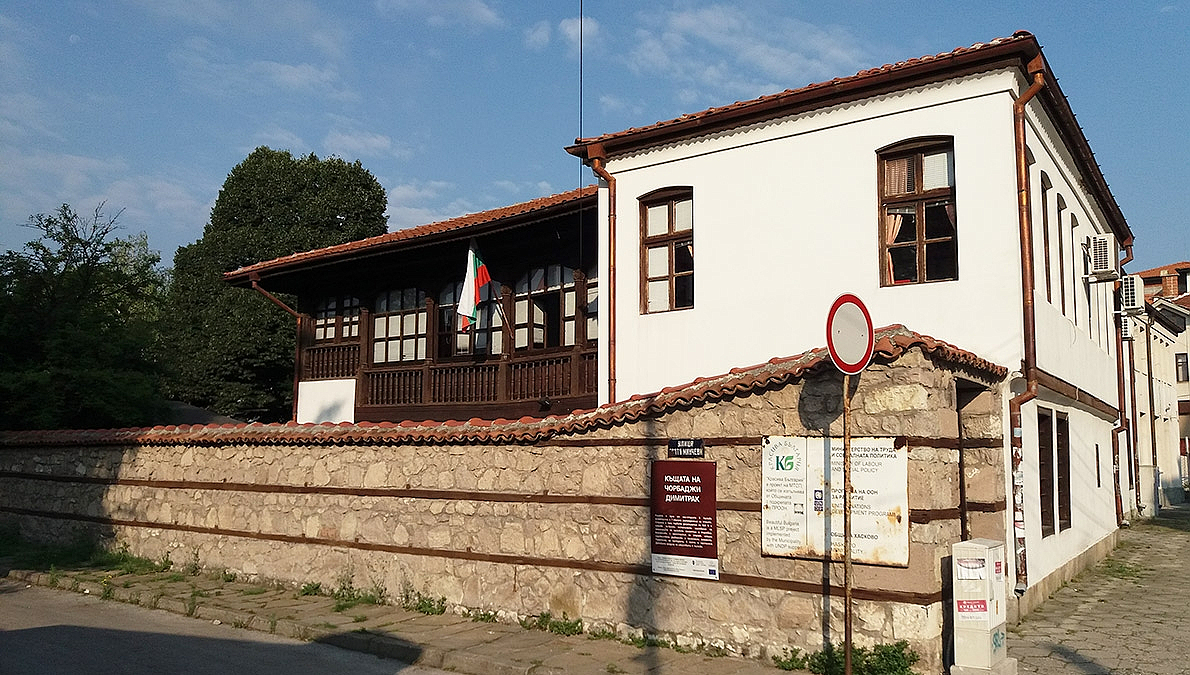 The house of Chorbadzhi Dimitrak is one of the oldest in Haskovo. Built in the first decades of the 19th century, it boldly shows the aesthetic demands and aspirations of the well-to-do Haskovo artisans and merchants. It is impressive with its masterful construction, exquisite artistic woodcarvings and original elements.
Chorbadzhi Dimitraki's house is interesting with its asymmetrical forms and the L-shaped layout of the rooms. From the large space underneath the big verandah (called chardak), one can enter three rooms - a large lower living room, a kitchen with a hearth and in-built closets. The guest room, with its magnificently carved wooden two-colour ceiling and with alafranga flanked by cupboards, reveals one of the most beautiful and well-preserved old interiors in Haskovo. One of the smaller rooms has a similar interior. The ceiling of the salon is also wooden, with decorative diamond-shaped applications. The windows are adorned with beautiful woodcarving - the only one of its kind in the whole town.
INTERESTING FACTS
The ethnographic exposition in the house reveals the treasures of the life of the peope of Haskovo at that time.
---