Scan with our application for additional information.
You can download our application from
Google Play
and
App Store
Forum Arts Gallery, Haskovo
Haskovo in
Haskovo, Bulgaria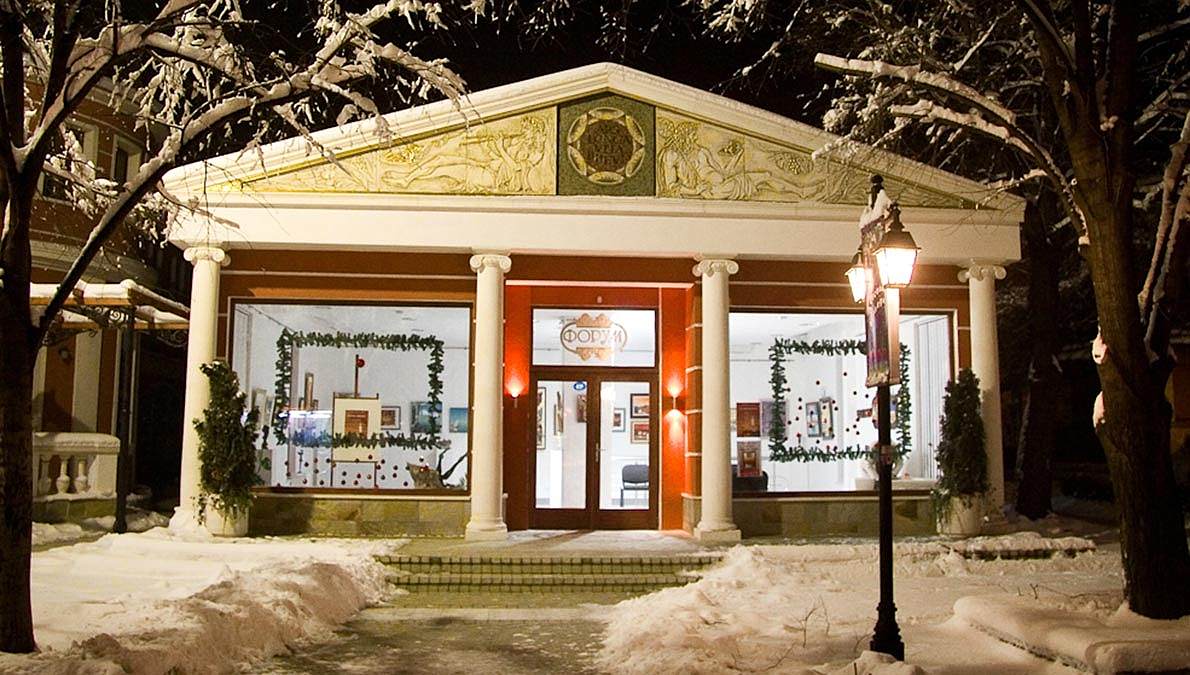 Forum Arts Gallery was established by Haskovo Municipality and operates as a gallery for contemporary art since September 5, 2007. It is located in the heart of the town, next to the theatre, and has an exhibition area of 130 m2, spread over two floors. The façade is antique, with a triangular pediment and Ionian columns, and harmonizes with the theatre façade.
The ground floor houses the seat of the Association of the Haskovo Artists and a permanent bazaar of their works. On the ground floor visitors can see solo and group exhibitions of artists from the town, the country and abroad. On display are works by artists such as Vezhdi Rashidov, Georgi Papazov, Svetlin Rusev, as well as works by artists connected with the town
INTERESTING FACTS
Exhibitions in the Forum Gallery change every 20 days as the culminating points are the South Spring literary days, the Day of Haskovo on 8 September, and the annual Christmas Exhibition of the Haskovo Artists' Association."
---