Scan with our application for additional information.
You can download our application from
Google Play
and
App Store
Fortified ruler's house from the Hellenistic era, village of Knyazhevo, Tatar Masha locality
village of Knyazhevo, Tatar Masha locality in
Haskovo, Bulgaria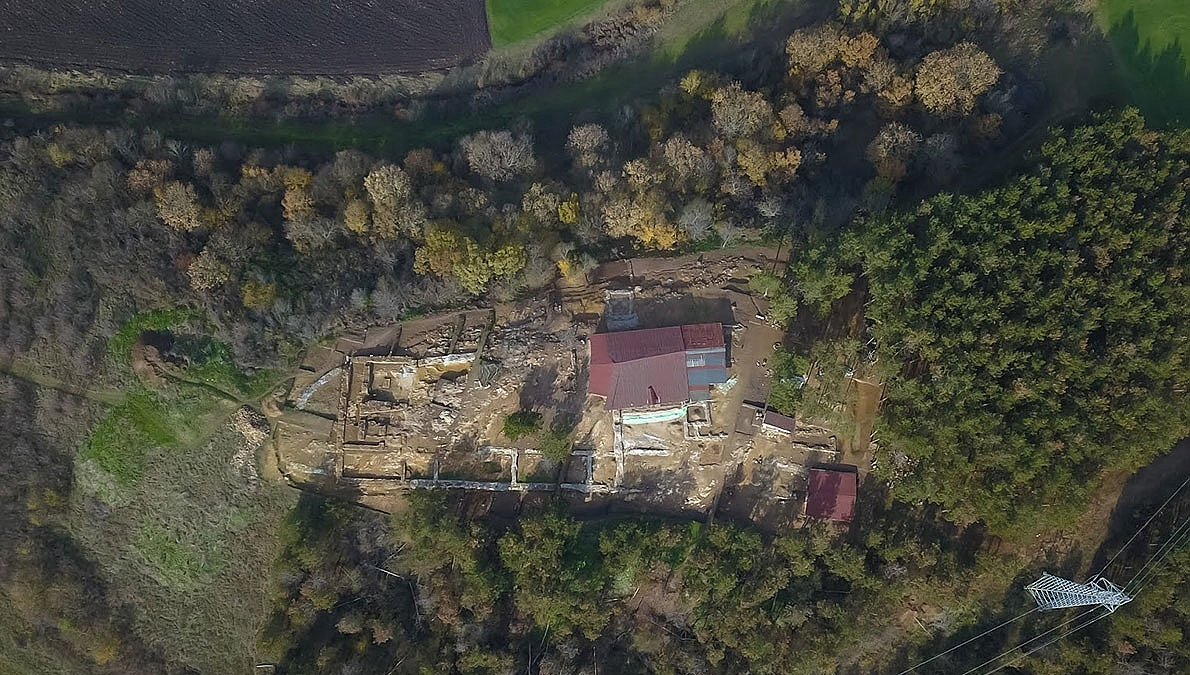 Tatar Masha is an area in South Bulgaria located in close proximity to the village of Knyazhevo, Topolovgrad Municipality, Haskovo district. There is a hypothesis that this was the site of the ancient Thracian city Drongilon. Centuries ago, on top of the natural elevation in Tatar Masha, in the vicinity of the present-day village of Knyazhevo, there was a palace that was later burnt down, proof of which are the discovered charred wooden beams.
The ancient builders took advantage of the natural protection of the hill and erected the residence on its crest. Its foundations are made of large worked stones, on which adobe walls were erected, some of them 2.40 m thick. Archaeologists were surprised to find a deep and wide ditch just outside the fortification wall. Also, a large double defensive wall was found on the west side of the palace. The latest coins found on the site are of Antiochus II from the middle of the 3rd century, and the earliest ones date to the third quarter of the 4th century BC. Archaeologists have also found a large amount of Greek pottery consisting of plates for serving fish, wine-drinking vessels and many amphorae carrying the seal of their manufacturer.
INTERESTING FACTS
Recent archaeological excavations led by Daniela Agre uncovered artefacts indicating that probably important guests and delegations were received here and political, business and commercial contracts were concluded. Archaeologists also have evidence of the existence of a tower on the eastern side, whose foundations were 6.20 x 6.20m in size.
---