Scan with our application for additional information.
You can download our application from
Google Play
and
App Store
Ethnographic room, village of Knizhovnik
village of Knizhovnik in
Haskovo, Bulgaria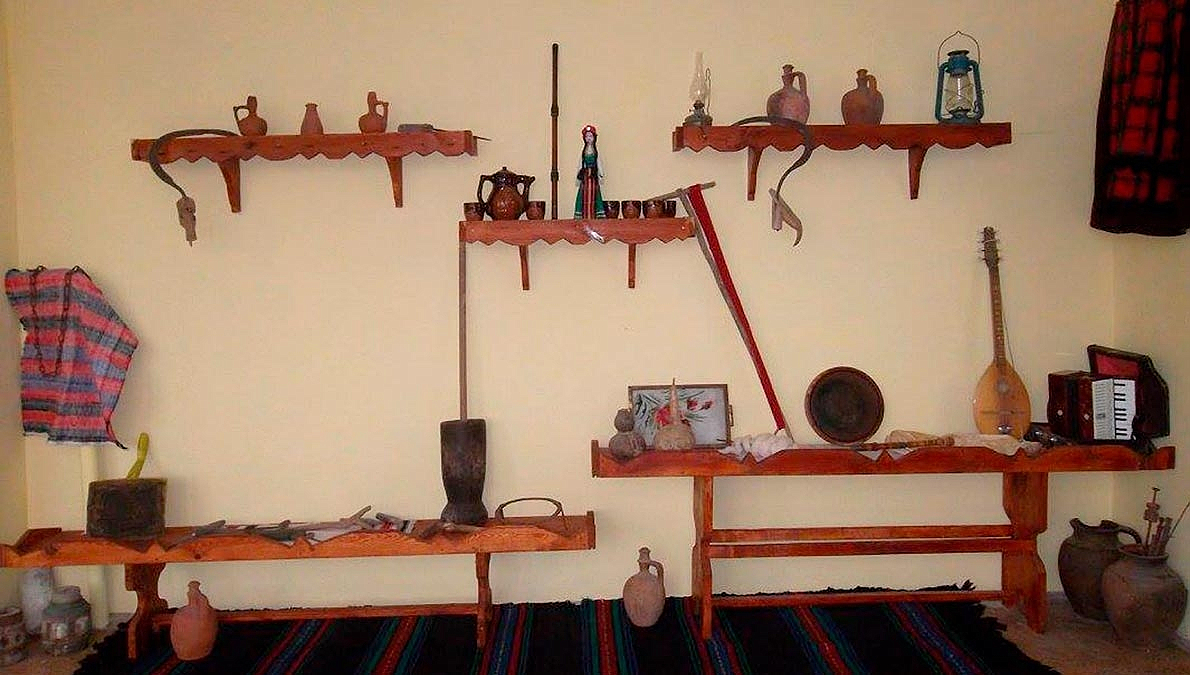 An ethnographic room with more than 100 ethnographic exhibits was opened in March 2015 in the village of Knizhovnik, near Haskovo. The idea came from the mayor Zorka Daskalova and the secretary of the Izgrev 1900 community centre in the village, Vanya Petkova. The ethnographic room is arranged in the community centre and the exhibits on display were collected by people from the village who donated their traditional household items – costumes, musical instruments, gas lamps, vessels, a weaving loom, and different tools.
INTERESTING FACTS
New items are being added to the collection repeatedly. Promotional materials telling about the origins of the village have been created, too.
---