Scan with our application for additional information.
You can download our application from
Google Play
and
App Store
Constantia Fortress
Simeonovgrad in
Haskovo, Bulgaria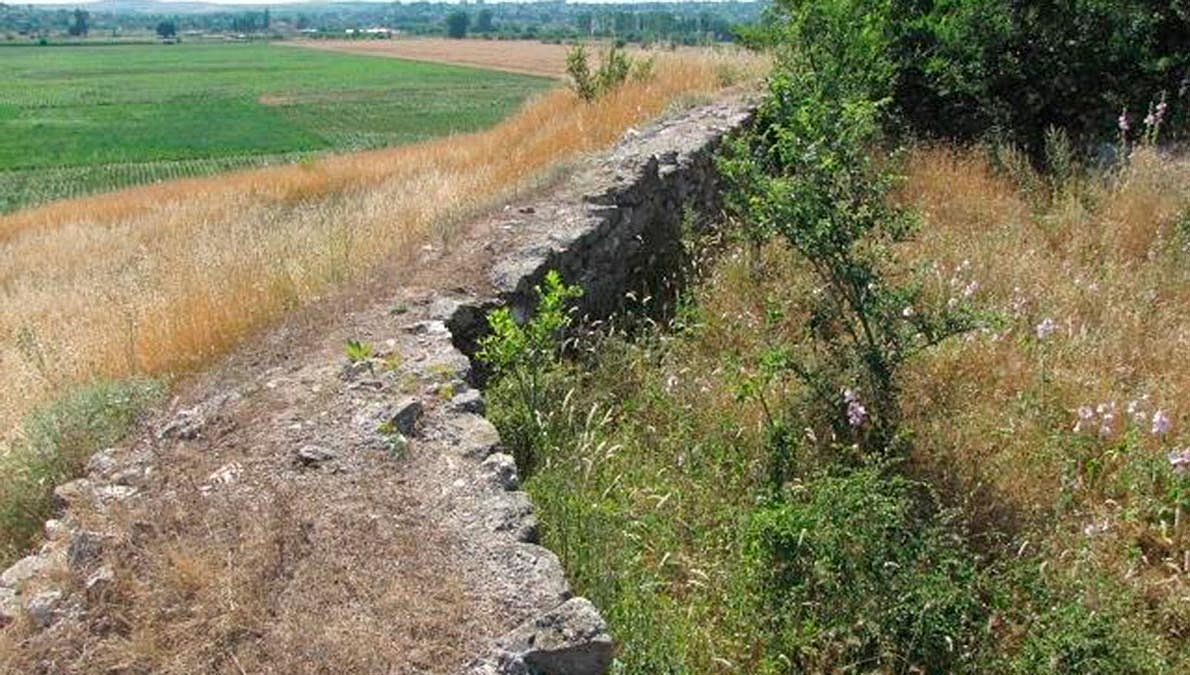 The late Antiquity and medieval town of Constantia was located at the Asara hill, north of the Zlati Dol quarter, on the right bank of the Maritsa River, at 2.46 km east in a straight line from the centre of the town of Simeonovgrad. The medieval city from the 11th-12th century was located on the left bank of the Maritsa River in Gradishteto locality, just opposite the fortress. This fortress evolved as one of the largest and oldest cities in Northern Thrace, existing from the 4th to the early 13th century. One can still clearly see the strong fortress walls here, about three metres thick. The entrance of the fortress was from the north. Underground tunnels with branching were found during excavations of the fortress.
INTERESTING FACTS
Legend tells us that this was the residence of the last Roman emperors. In the dungeons of the fortress, they hid their riches. When the barbarians invaded the fortress for a while. Here all the values of the province were gathered, but not long after the fortress fell. The Romans ran, and the treasures remained in the dungeons of the fortress.
---