Scan with our application for additional information.
You can download our application from
Google Play
and
App Store
Church of the Holy Theotokos, Memorial to Christ the Savior", Topolovgrad
Topolovgrad in
Haskovo, Bulgaria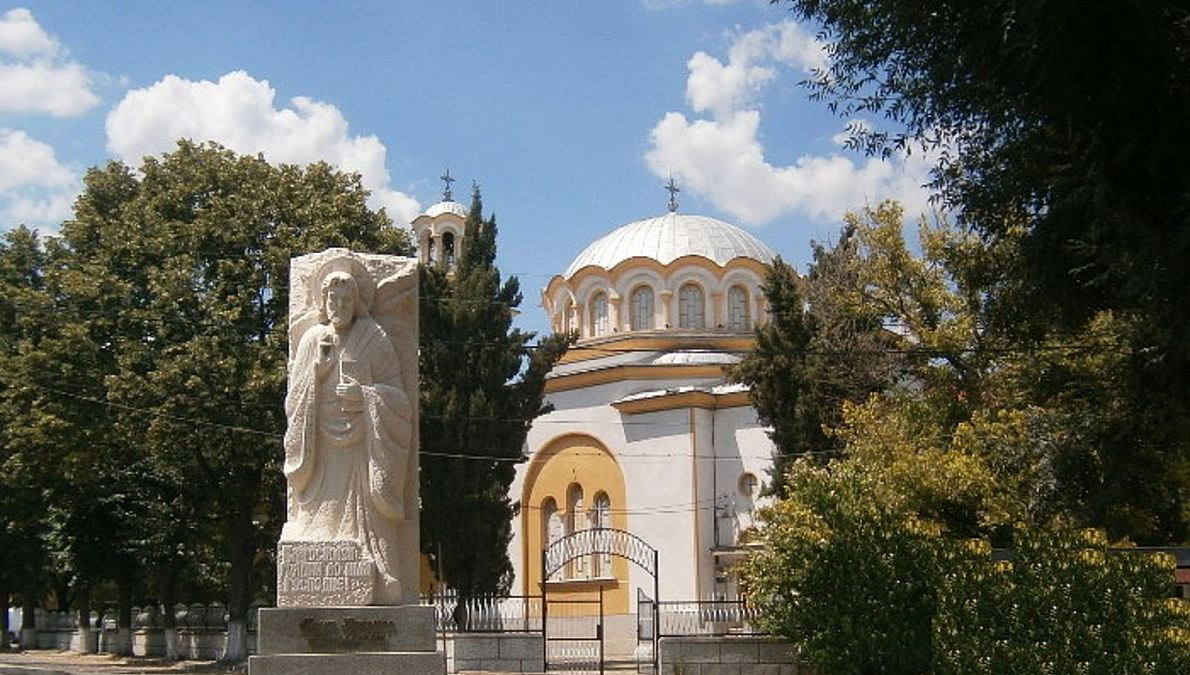 The present-day church rises on a place where an Orthodox chapel existed as early as the 18th century. With the permission of the Turkish authorities, in 1800 the inhabitants of Kavakli (Topolovgrad's former name) built a larger church to satisfy their religious needs. The old church was dug a few metres into the ground. In 1934, the church board together with the municipal council and the local citizen decided to build a new church, larger and more beautiful, in the place of the old one. Under the leadership of Father Yani Pophristov and the master builder Bozhin Penchev, within two years 1936-1937 the church was built, covered, plastered inside and furnished so that public worship could be carried out. The Church of the Holy Theotokos was also the place where the well-respected priest throughout the region, Father Yani Pophristov, served the liturgies from 1934 till 1987. After his death in 1987, Father Ivan Yanchev Mihalev, a vicar of the diocese, was appointed as the church priest. Under his leadership, the church was renovated, a fence was built, and a yard with a fountain was created. The impressive interior of the church is mainly due to the beautiful carved iconostasis (made in 1966 by Petar Kushlev and local carpenters) and the walls richly painted with icons (the work of Angel Malyaev and Toma Popyanchev). In recent years, local artists and craftsmen restored the murals and made a new wood-carved bishop's throne.
INTERESTING FACTS:
It is the largest and most imposing Eastern Orthodox church in the area.
---