Scan with our application for additional information.
You can download our application from
Google Play
and
App Store
Aterenski Bridge, Ivaylovgrad
Ivaylovgrad in
Haskovo, Bulgaria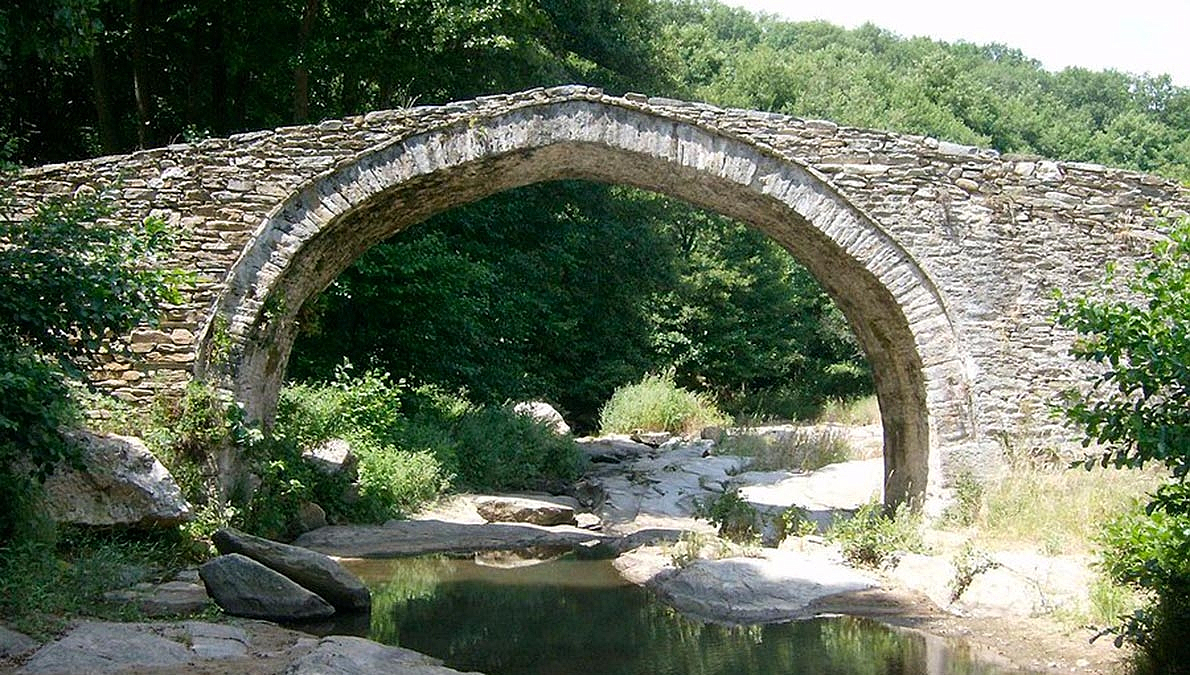 In its current form it dates back to the 16th century but some scholars suggest that it was part of an ancient Roman road leading to the Aegean and later the bridge was also connected to the fortified town - Lyutitsa fortress.
INTERESTING FACTS
Close to the bridge (1 km of dirt road along the Armira River) one can find one of the most attractive picnic spots in the municipality known as Golemiyat gyol (or the Big Puddle). Suitable tourist infrastructure has been created close to the river (2 tables, benches and a fountain with cold water), with the possibility for holding larger events on the neighbouring field.
---