Scan with our application for additional information.
You can download our application from
Google Play
and
App Store
Arda Bridge, Stambolovo
Stambolovo in
Haskovo, Bulgaria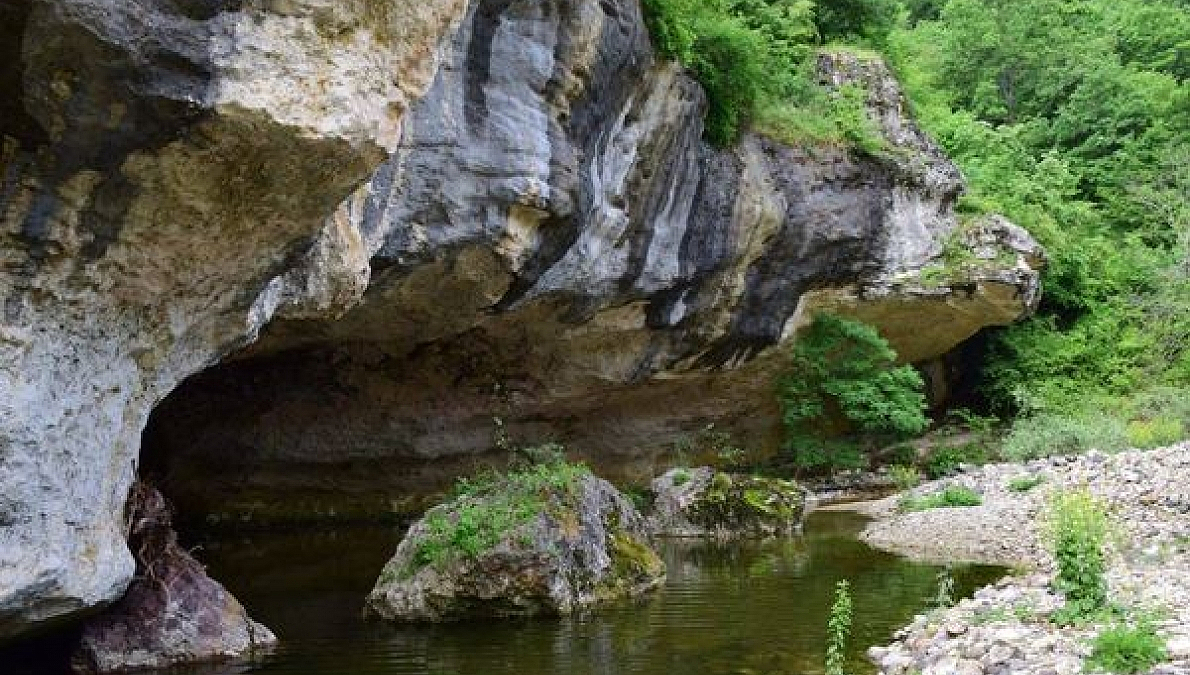 This protected area spreading over 150 224 decares includes territories of Stambolovo Municipality. Arda Bridge Protected Area is located in the southeastern part of Bulgaria, in the Eastern Rhodopes. The place is part of the valley of the Arda River between the Studen Kladenets and Ivaylovgrad reservoirs, surrounded by wooded mountain slopes and rock massifs.
The majority of the area is occupied by mixed deciduous forests, consisting of the Austrian oak, the Hungarian oak, and the pubescent oak. They also contain Mediterranean elements such as the prickly juniper and the bladder-senna (Colutea arborescens). Individual plots in the protected area are covered with hawthorn and jasmine. Forests along the valley of the Arda River within the protected zone alternate with huge open plots with drought-loving grass formations and moisture-loving grass close to the river itself. Agricultural lands also constitute a large part of the zone, as they are located around the river valley itself and on the slopes and flattened ridges. The Arda River course in this area offers spectacular views, with the river bed covered in sand and stone and its banks overgrown with willows.
A total of 142 species of birds have been found in the protected area, as 31 of them are included in Bulgaria's Red book and 65 are of European conservation significance. Here one can also observe 5 species threatened with extinction across the planet. The Arda Bridge protected area is a place of global significance for the conservation of some bird species typical of the Mediterranean biome. Seven of the 9 biome-restricted species occurring in Bulgaria typical of the Mediterranean biome can be seen here. These are the black-eared wheatear, the olive-tree warbler, the subalpine warbler (Sylvia cantillans), the Sardinian warbler (Sylvia melanocephala), the masked shrike (Lanius nubicus), the rock nuthatch (Sitta neumayer) and the black-headed bunting (Emberiza melanocephala).
INTERESTING FACTS:
The place is unique also for being one of the few places in Bulgaria of global significance for the conservation of the black vulture, as this species regularly visits the region in search of food.
Here one can also observe the world-threatened imperial eagle. The Arda Bridge protected area is one of the most important in Bulgaria and of significant role for the European Union regarding the conservation of species such as the stone curlew, the black stork, the Egyptian vulture, the scops owl (Otus scops) and the blue rock thrush. Other species of representative populations in the area are the ortolan bunting and the barred warbler."
---