Scan with our application for additional information.
You can download our application from
Google Play
and
App Store
Archaeological complex Castra Rubra
village of Izvorovo, Kaleto locality in
Haskovo, Bulgaria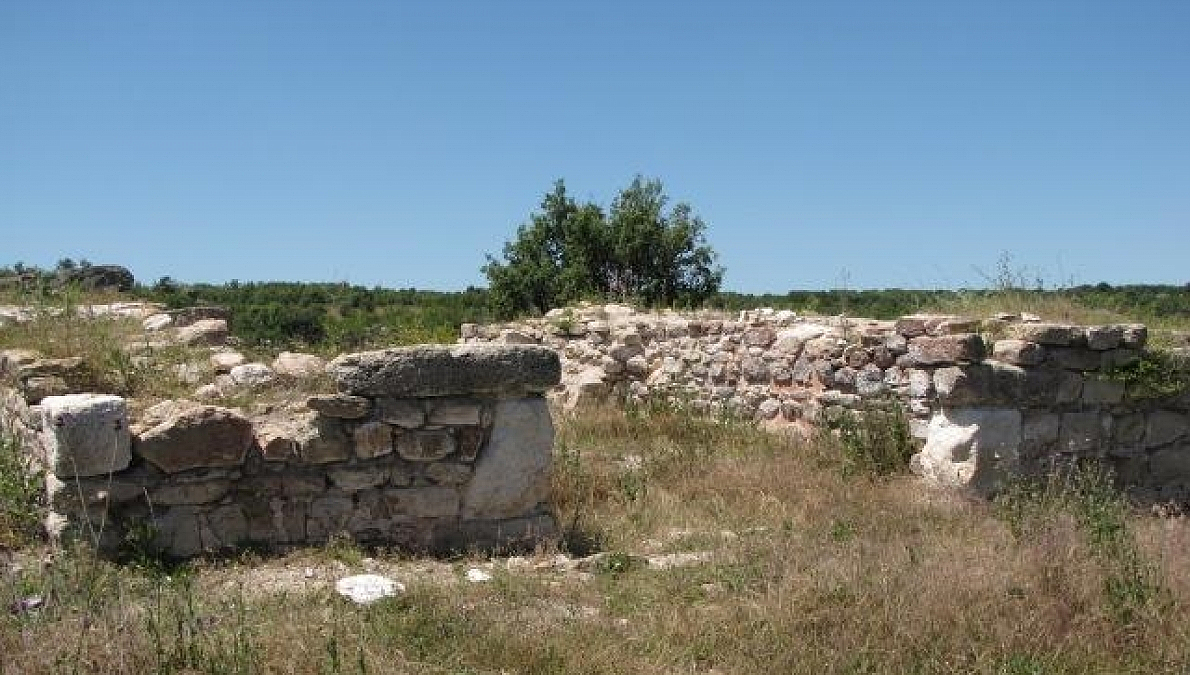 The Late Antiquity and Medieval fortress Castra Rubra is located in the Kaleto locality, 6 km southwest of the village of Izvorovo. The locality cakked Kaleto (The Stronghold) is a huge complex that was inhabited since the Neolithic Age. Archaeologists have so far unearthed part of the fortress wall, two towers and the entrance gate. At least two historical periods are clearly pronounced in the fortress. One is the Early Byzantine period, evidenced by the discovered coins of Emperor Anasthasius I (491-518), and the tower dates back to the Middle Ages. The fortress probably existed until the time of Emperor Heraclius (610-641). A medieval water reservoir was found within the fortress. The fate of the complex is still unclear.
INTERESTING FACTS
The fortress was very stable facility, unique of this type in southern Bulgaria and one of the last to survive on the Balkans in the early Byzantine period. Castra Rubra or ""The Red Castle"" had an elongated irregular trapezoidal shape. The fortress walls surrounded an area of about 11 decares and were made of large irregular roughly worked blocks soldered with a mixture of mortar and crushed bricks. There was a rectangular tower at each corner. The entrance to the fortress passed through a massive rectangular tower. The tower had two gates - external and internal. The fortress was built at the very end of the 5th or the beginning of the 6th century. The fortress survived until the beginning of the 7th century when it was burned down during the invasions of the Slavs and Avars.
---