Scan with our application for additional information.
You can download our application from
Google Play
and
App Store
Ancient Roman Villa Armira 2nd-4th century, Ivaylovgrad
Ivaylovgrad in
Haskovo, Bulgaria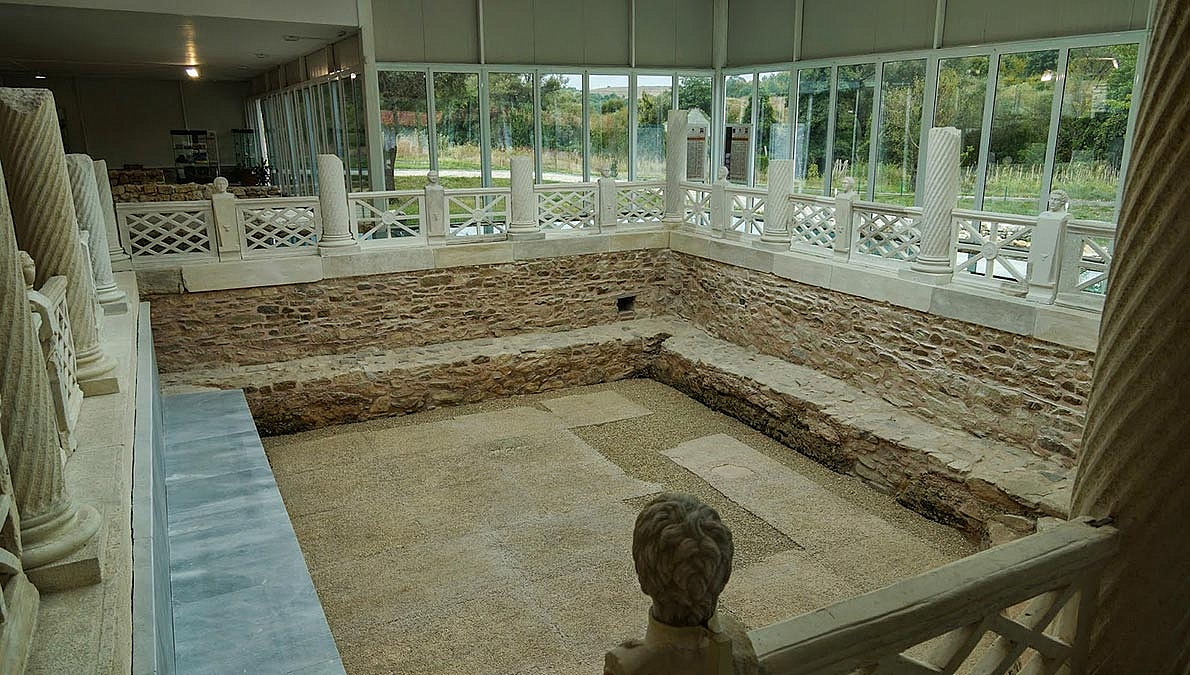 The ancient Roman villa was erected in the valley of the Armira River, a right tributary of the Arda River, in the second half of the 1st century AD. AD Villa Armira is one of the earliest and most accurately dated villa complexes of the Roman period studied in Bulgaria. It is an outstanding architectural monument created 2000 years ago. This is the most sumptuous private mansion (palace) of the ancient Roman era, uncovered in the Bulgarian lands. The villa was the centre of an landed estate owned a wealthy Thracian aristocratic family.
Its first owner was an heir to a Thracian king (basileus). He obtained the status of a Roman citizen for his merit before the Roman authorities, thus acquiring the right to establish a villa estate which he organized in the 50s-70s of the 1st century AD, which is only some twenty years after the final conquest of Thrace by Rome. Villa Armira was built on an area of ​​3600 square metres where the residential building of the owners, as well as a garden for recreation and walking were located. At the south-eastern end of the building a terrace was built, from which the inhabitants of the villa and their guests enjoyed the beautiful scenery and the view of the river. This ancient Roman architectural ensemble existed from the mid-1st century AD (year 50 to 70) until 378 AD when it was destroyed during the Gothic War. Then the villa was burnt down after the Battle of Hadrianopolis (modern-day Edirne in European Turkey) on August 9, 378.
INTERESTING FACTS
The Roman Emperor Valens himself died from his wounds at the battlefield somewhere near Hadrianopolis.
---