Scan with our application for additional information.
You can download our application from
Google Play
and
App Store
The Byzantine Aqueduct of Feres
Feres in
Evros, Greece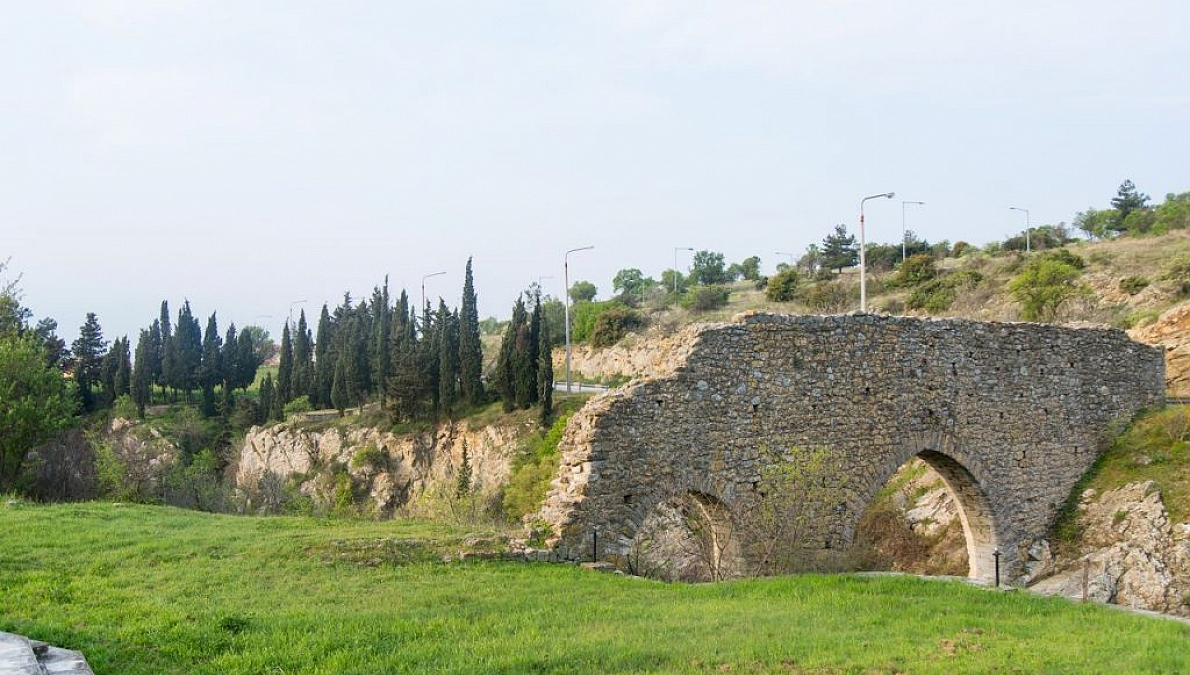 At the bend of the road to Feres, above the ancient Samia River stands the Byzantine Aqueduct which supplied water from a distant spring to the monastery settlement. The two imposing arches of the facility are 5 m high, 1,30m wide and with an opening of 7meters. It was built 800 years ago, with flint stone and bricks along the horizontal joints under the personal control and with the sponsorship of Emperor Isaac Comnenos, founder of the Monastery of Panayia Kosmosoteira (Savior of the World) at Feres.
This monumental building, illuminated at night creates the impression of other time and space measures. From a section of the asphalt- paved road, where it crosses the gorge, one can see the two imposing arches made of cut stone. The bright red colour of the adobe creates a harmony of colours upon the yellowish monotonous stone masonry, characteristic of Byzantine constructions.
---