Scan with our application for additional information.
You can download our application from
Google Play
and
App Store
Double Tower in Pythio
Pythion, Didymoteichon in
Evros, Greece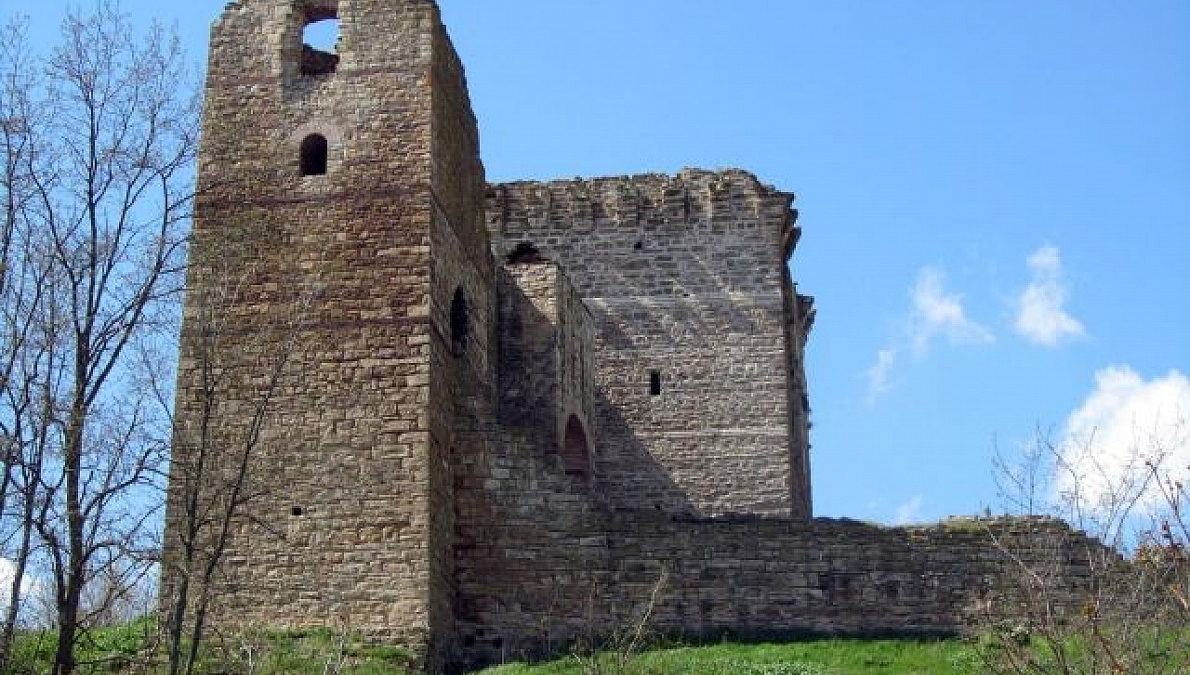 It is a 14th-century fortification located in a low-lying mountain of eastern Rhodope and in front of the Evros River valley. It is considered as a brilliant example of military architecture of the last Byzantine years. It is famous for its internal and external part. Almost the entire part of the two central towers is preserved. The castle was built in the early 14th century and served as a refuge and personal "treasury" of the Byzantine Emperor Ioannis Kantakouzenos. Such towers are considered to be the result of Western influence on Byzantine military architecture
The whole tower complex consisted of two enclosures, one exterior and one interior. The exterior, from which today few sections are preserved, was spread all over the hill. The interior occupies the end of the hill and part of it has been destroyed during the works for the development of the railroad crossing just below it. The two enclosures were reinforced with towers at three angles, while at the joining points of the two enclosures the two surviving towers were raised with the main entrance, to the internal part of the enclosure, set between them.
The large central tower is almost square in the ground plan, with sides length of 15 m. It has three storeys and was used as a residence. The second tower is lower, but was built at a higher height. It is also almost square, but smaller with dimensions of 7.40 x 7.30 m and is preserved at a height of 20 m. It consists of four floors with spherical domes. Each floor is independent. The second floor is accessible from the side road of the wall. The third floor is accessible via an internal corridor above the intermediate arched gate, while the fourth floor is accessible from the large tower through the corridor.
---