Scan with our application for additional information.
You can download our application from
Google Play
and
App Store
Apostle Paul's Home on the Island of Samothraki
Samothraki in
Evros, Greece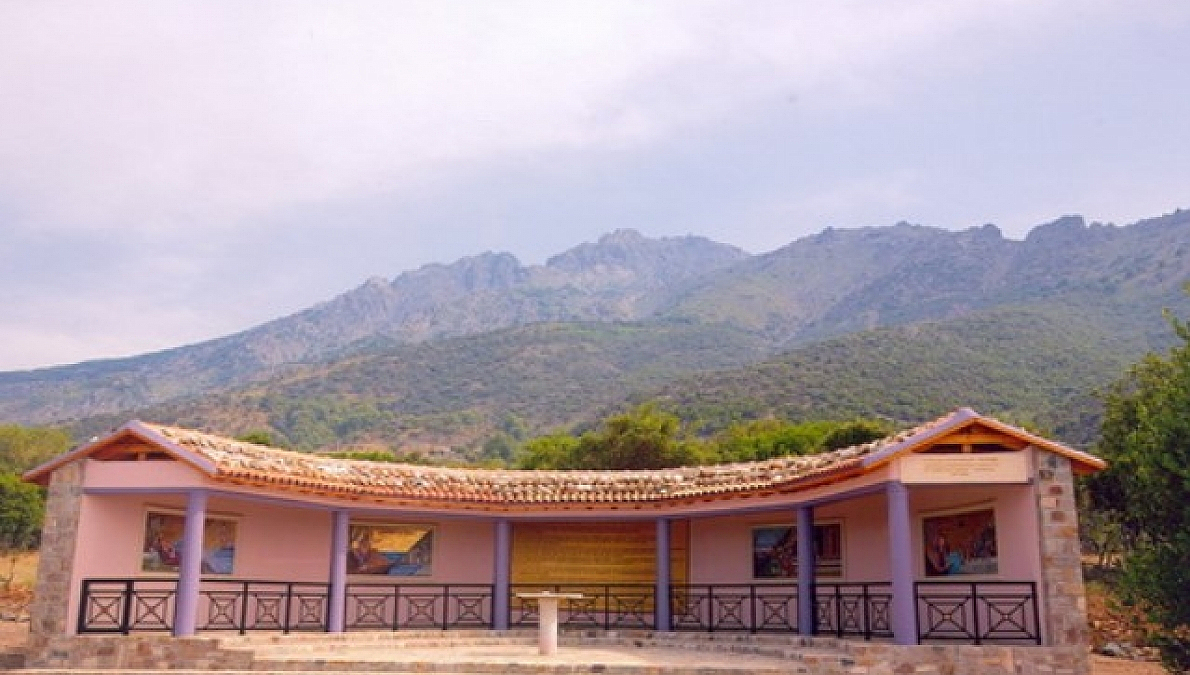 Apostle Paul's Home is located in the northern part of Samothraki, at a distance of 7 km along the road Kamariotissa – Therma Lutra. It is a semi-cylindrical peristyle construction, built in accordance with the local constructing tradition and decorated with four big mosaics. They depict scenes from Apostle Paul's passage through the island in 49 A.D. In the centre is the biblical citation from the Apostles's Deeds(16 :9- 12), translated into many languages, which describes the events that happened here.
According to the biblical text and spoken tradition while Apostle Paul was in Troada, he had a dream that a man from Macedonia invited him to leave Asia and go over to the European shores and preach the Gospel in Greece. So Apostle Paul got on a small ship which took him from Troada to the island of Samothraki; When he got on the land he met local people and talked to them; then he stayed overnight. The next day he set off to Neapolis (present-day Kavala).
To commemorate the Apostle's stay in Samothraki – the first European territory Christ's pupil set foot on, in 2007 the Holy Metropolis of Alexandroupolis in association with the Municipality Council of Samothraki, the district authorities of the prefecture of Rhodopi-Evros and the region of Eastern Macedonia and Thrace built the mentioned monument at the site where the ship of Apostle Paul landed. Close to the monument there is an archaeological site with the ruins of an early-Christian basilica, built in the first A.D. centuries, most likely to memorialize the above mentioned fact. The inhabitants of Samothraki honour Apostle Paul highly and for a good many years have celebrated mass at the site over the ruins of the old church on Saint's Day – June 29.
---