Scan with our application for additional information.
You can download our application from
Google Play
and
App Store
Eski Mosque (Camı Jadid), Haskovo
Haskovo in
Haskovo, Bulgaria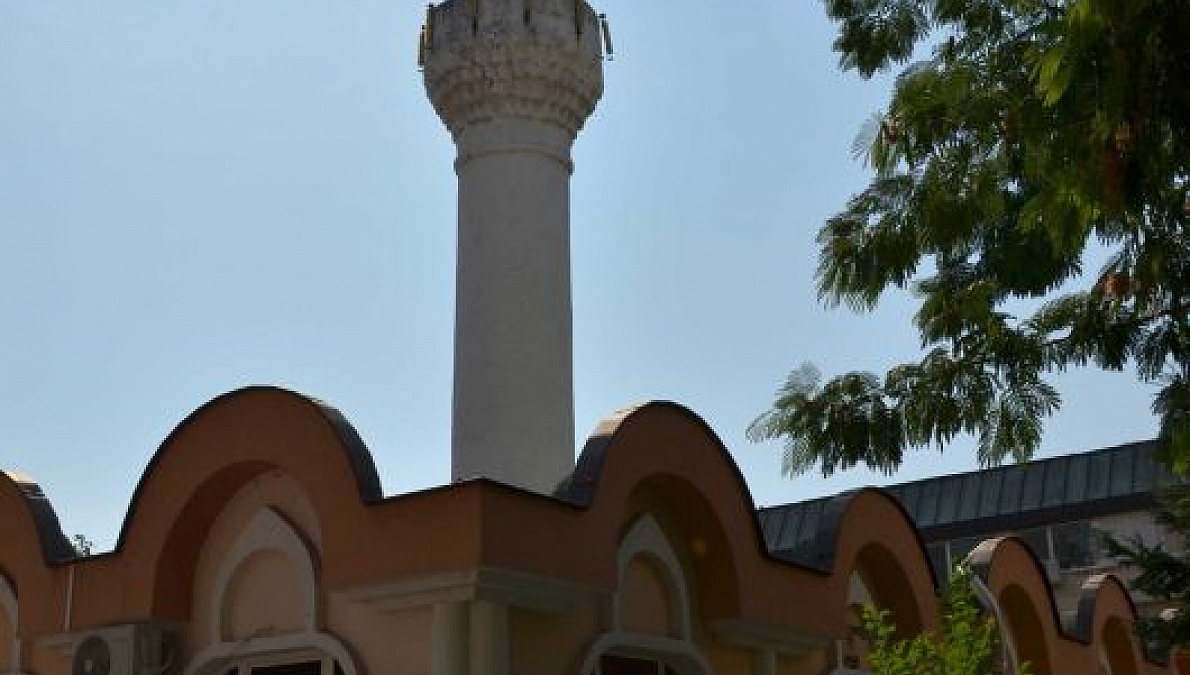 Eski Mosque claims to be one of the oldest mosques in Bulgarian lands. According to the stone slab with an Arabic inscription walled in above its entrance, it was built in 1394. At present, it is significantly dug into the ground (perhaps due to the elevated level of the surrounding streets).
The building has a rectangular shape and its entrance on the northern façade lies gently withdrawn from the street into a small courtyard. The prayer hall, with a slightly underlined longitudinal axis and a centrally located mihrab (prayer niche) in the opposite wall, is illuminated by two rows of windows. The walls of the main body (without the workshops and the farming premises) are 1.00 m thick. In the farming premises, from which the minaret is accessible, an old wooden trellis has been preserved. There are also traces of external paintings (on a thick wall of the main body). The minaret is plastered in white, with a four-row stalactite motif under the şerefe (the balcony of the minaret).
Eski Mosque is the main active place of worship of the Muslims in the town.
---